The Boys EP/Showrunner Eric Kripke Talks Keeping Comic's "Punk Rock Provocative" Tone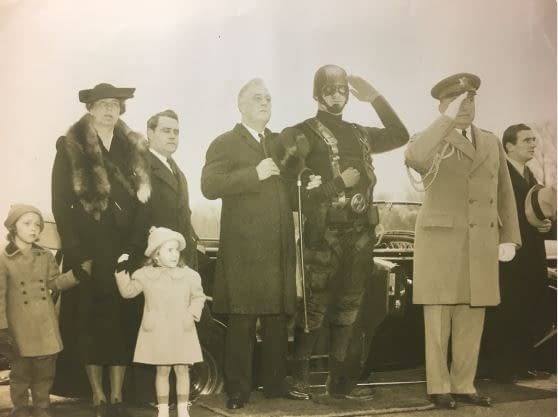 As work on Amazon Studios' adaptation of Garth Ennis and Darick Robertson's comic book series The Boys continues, we're getting some new perspectives on the series from showrunner/co-writer/executive producer Eric Kripke (Supernatural, Timeless) in an interview with EW. Developed for series by Kripke, Kripke, Preacher's Evan Goldberg and Seth Rogen, and Sony Pictures TV, the modern twisted take on the world of superheroes boasts a premiere episode directed by Dan Trachtenberg (10 Cloverfield Lane, Black Mirror).
● On what it was like overall working on two "wildly, schizophrenically different" projects like The House With a Clock In Its Walls and The Boys:
"I would mention often to my colleagues I couldn't be working on two things that are more polar opposite than these two things in that it was always a transition. I gotta get myself into my mind frame for The Boys, which is very, very gritty and very adult, and then sometimes the next day suddenly I had to switch and be ready to work on House, which is tapping into the curious wonderstruck child that I remember being."
● From a writing standpoint, The House With a Clock In Its Walls was written by Kripke's "wonderstruck kid" side, while The Boys was written by his inner "jaded, cynical adult."
● While he isn't interested in the show being "shocking for shocking's sake," Kripke also won't shy away from the brutal realities of the comic book series: how near-absolute power can corrupt absolutely, and how willing we are to surrender our humanity to something we think is "better":
"I want it to be graphic when it needs to be, because that's what's best for the story, but I want to tell this character story about these regular, blue-collar humans taking on these entitled, super-powered, one-percenter gods and the relationships amongst them. So, it gave me a great compass to decide when things from the books weren't gonna fall into the story because they didn't service the characters and then when shocking moments did because it takes your breath away when one of your characters has to go through that."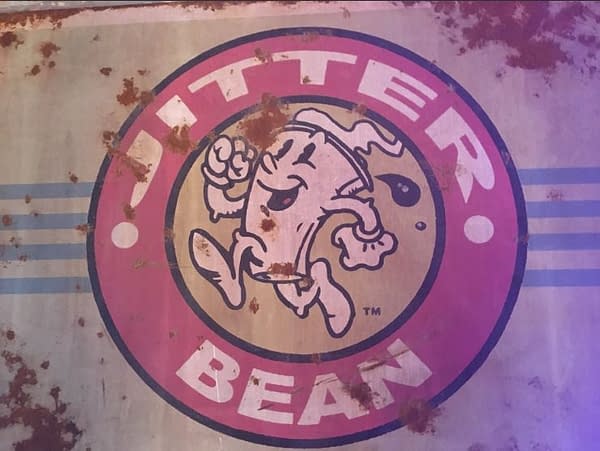 ● Kripke reassured fans of the comic book series that he's been in constant communication with Ennis throughout the production process in an effort to maintain the tone and spirit of the original work:
"I've been in close contact with Garth Ennis through it all and he's read everything I've written, so it's with his approval, as well. I said there's a lot of heart in this story that I really wanna dig out. There's amazing relationships and there are people who really care about each other."
● As for the overall look of the series, Kripke is keeping it real – and yet still unique: "The Boys, you'll see, it really sets out such a unique world and it's recognizable, but you've never seen it before. It takes place in the most realistic street-level version of world as possible. It just happens to have superheroes in it."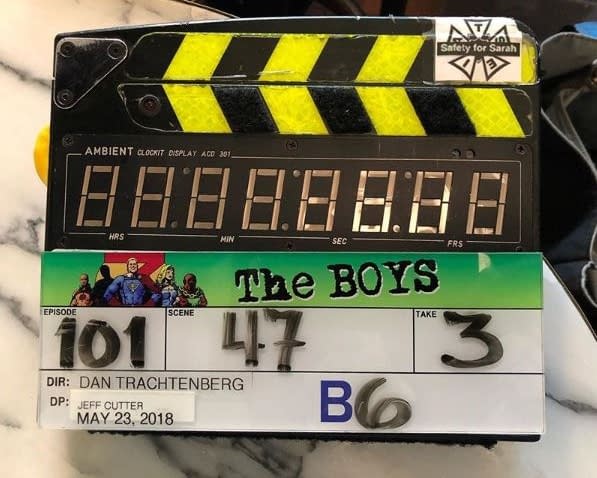 On the side of The Boys, Karl Urban's Billy Butcher is mysterious and brutal, hiding a personal agenda as he approaches potential new recruit Hughie (Jack Quaid), claiming to be a shadowy government operative. Butcher capitalizes on Hughie's rage over his girlfriend Robin's accidental death at the hands of Superhero A-Train and enlists Hughie as part of his plan to bring down the super-hero franchise.
Rounding out Butcher's team are Laz Alonso (The Mysteries of Laura) as second-in-command Mother's Milk; Karen Fukuhara (Suicide Squad) as The Female, a young Asian assassin with blistering fighting skills who happens to have superpowers; and Tomer Capon as unpredictable wild card Frenchie, a brutal warrior when who lives a life of no attachments or responsibilities. On the flip side, The Seven are Antony Starr (American Gothic) as Homelander, leader of the main superhero team, The Seven; Dominique McElligott (The Last Tycoon) as Queen Maeve, a member of The Seven; Chace Crawford (Gossip Girl) as The Seven member The Deep, an aquatic hero; Jesse T. Usher (Survivor's Remorse) as speedster with a major PR problem, A-Train; and Nathan Mitchell (iZombie) as Black Noir, a masked superhero with fighting and Set martial arts skills.
Erin Moriarty (Jessica Jones) joins the cast as Starlight/Annie, a young woman who can make lightning bolts flash from her eyes and dreams of being a "real superhero" like the famous Seven; Elisabeth Shue's (CSI: Crime Scene Investigation, Karate Kid) super-hero handler Madelyn Stillwell is the Vice President of Hero Management for Vought and the person responsible for cleaning up after the "heroes." Based on the comic book series from Garth Ennis (Preacher) and Darick Robertson (Transmetropolitan) and created by Supernatural creator and Timeless co-creator Eric Kripke, The Boys is set in a world where superheroes embrace the darker side of their massive celebrity and fame. It revolves around a group of vigilantes known informally as "The Boys," who set out to take down corrupt superheroes with no more than blue-collar grit and a willingness to fight dirty.