Posted in: Comics, Recent Updates | Tagged: brett booth, Comics, dc, green arrow, new 52, teen titans
---
Fanboy Rampage: Brett Booth Vs Merrit Nolan One fellow called Merritt Nolan, who posts on 4chan/co, emailed Brett Booth, the new artist on Teen Titans. And got a reply. And posted it, seemingly hoping to make Brett look bad.
Bleeding Cool believes it does the opposite…
Dear Mr. Booth:

I've always loved reading Green Arrow, not only as a comic book fan, but as an avid archer as well, and I was excited to see the cover for the new Green Arrow #1. Unfortunately, However, I did notice inaccuracies in your art. To be honest, accurate portrayal of archery has been a problem I've always tried to overlook in comic books, but you've forced me to finally speak up.

On your cover, Ollie's technique – and I mean this in the most constructive way possible – is appalling. He's pulling the string back like an amateur, and he's holding the arrow with what seems his entire fist, which I assume is the only reason it hasn't fallen to the ground, as it doesn't look to be resting on anything at all. I know an inexperienced comic book fan wouldn't notice this, but I'm sure I can't be the only archer that enjoys Green Arrow. Quite frankly, it's such a jarring mistake that it completely destroys my willful suspension of disbelief. I mean, he IS supposed to be an expert archer. Your cover clearly illustrates that he is, in fact, a fool. And I'm not even going to get in to what that silly thing he's holding is supposed to be.

So please, as a service to fans of my kind, research a little bit more before drawing such painfully blatant inaccuracies. You wouldn't expect an artist to draw a gun or an airplane without knowing what it looked like, so please show archery the same respect.

Sincerely,

P.S. The new costume is pretty wicked, though.
Dude, Fuck off.

I was asked to do that cover in like 3 hours. To be honest, I don't like GA, I did it as a favor.

Go shoot some arrows instead of wasting my time
After this transcript with Nolan's name was blacked out was forwarded around a bit, Brett Booth then posted his response on his blog, naming Nolan;
Don't you think it makes me cringe every time I see a really, really badly drawn dinosaur in a comic book? Or a dog with five joints in each leg? Do you think these people don't 'care' about their work? Do you think I contact the artist to tell them they need to look some stuff up? No: I know that not everybody is going to spend hours looking things up to make an accurate portrayal: I don't even have time to do that for some things, because I'm asked to tum it around too fast: And you know what? Most people don't notice anyways:

My wife has a background in illustration and design: Her degree is in illustration: The comic book industry absolutely appalls her because virtually 'nobody' uses reference, and it's not even expected by an editor: Because most people 'don't notice' anyways:
Brett Booth may well be our new hero. Screencaps below. Fanboy Rampage was a blog by Graeme McMillan dedicated to the funniest, most ludicrous and most inappropriate comic book back-and-forths online. McMillan has moved on now, becoming a proper journalist for the likes of Newsarama and Spinoff but he gave permission to Bleeding Cool to revive his great creation. Feel free to contribute your own spots of online excess.
---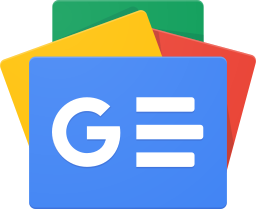 Stay up-to-date and support the site by following Bleeding Cool on Google News today!