A couple of weeks ago, the owner of Cloud City Comics & Toys of Syracuse posted the sad news.
Greetings. : )
Jeff here.
Sadly, and after nearly 12 years, Cloud City will be closing as a store front.
We have some really spectacular memories to take with us and I am so grateful to everyone that took this journey together.
We will still be offering new comics through November so no need to cancel your sub yet. We also will be having a huge storewide sale too!
So it isn't good-bye. It is "see you around."
Thanks everyone. It's been an epic adventure.
Stay gold.
After many plaintive cries of woe, Jeff told customers that it was a health issue and he needed to take some time and recover after a family loss. But that he intended to still table at conventions, sell on-line and remain an active part of the comics community.
Bleeding Cool tries to mark the passing of comics stores as well as their opening. Existing fanbases are likely to make the former more well known, but please let us know if a comic store is opening or closing in your neighbourhood. Just e-mail richjohnston@bleedingcool.com.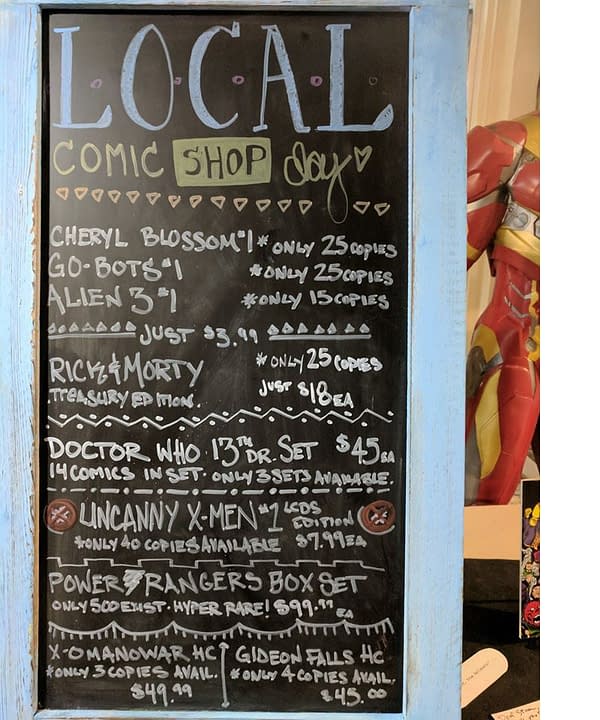 Enjoyed this article? Share it!