Posted in: Comics, Recent Updates | Tagged: comics art, paul gravett
---
Comics Art by Paul Gravett – An Understanding Comics For The 21st Century? Comics Art is a new book by British comics expert, curator and historian, Paul Gravett, published on 7th November by Tate Gallery.
Richly illustrated with many images taken from original artwork and rare artifacts, Comics Art gives a fascinating, accessible guide to some of the special properties of sequential art, such as panels, page layouts, speech balloons and wordless or 'silent' narration. It addresses concerns about how comics perpetuate stereotypes and support the status quo, while assessing their growing significance, notably through autobiography and reportage, as vehicles for provocative voices often silenced in other media. Comics Art also explores the diversity of styles, media and approaches now possible in the medium and exciting developments in digital comics and in comics conceived for galleries and installations.
It begins with Dylan Horrocks' Hicksville (which gets a fair bit of attention), as the fictional idealised repository for all that comics could be as a medium. It speeds over the history that we all know, while choosing to spend longer over history we may not be as familiar with, such as Dali's obsession with the form, or the decision to make the birth of comics as 1896. This is not Comics 101, but it tells a narrative that should engage many.
So aspects such as the word balloon are given their historical origins, we learn how their adaptation by some countries and resistance by others changed how their respective comics developed, even how they prepared an audience for the death of silent cinema, and then how Citizen Kane would teach cartoonists how to frame their storytelling sequences. Paul then follows up his chapter on speech balloons with a chapter on silent comics. He embraces these juxtapositions throughout
The book is jam packed with these kind of mentions, name dropping at speed, but also building up the rich history and influence of comics, as well as looking at how these have developed. Because it's not just the past that Paul obsesses with here in glorious details, but the future, and he showcases plenty of work, both digital and physical, with its eye on what comics could be. This is a big, heavy book, with glorious illustration and swatches of tight columned text. It is going to be one of the most talked about books about comics, it will be profiled in fashionable magazines and newspapers, given its own plinth in bookstores and will inspire many online arguments about Paul's take on comics, the claims he makes and the examples he uses. Oh, and given it's publication date, expect it to be the gift to give and receive between comics folk at Christmas.
But for now, it's a book that I've just read. And now I want to read it again. Because there will be lots to discuss and I want a head's start.
Comics Art by Paul Gravett is published by Tate Gallery on November 7th.
---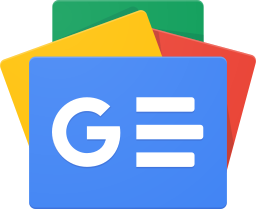 Stay up-to-date and support the site by following Bleeding Cool on Google News today!