The Freemium game has become quite embedded in society of late. As are the freemium game players who refuse to pay a cent but the games company want to monetise anyhow. So if you are playing Candy Crush from King – as I have sometimes been wont to do, you can play an ad and get an extra life or a bonus item rather than paying cash. They are usually soul-sucking monstrosities, get rich quick schemes, colouring in apps or smart watches. You put your device down and do something else when it plays.
Except during San Diego Comic-Con, something else popped up. Themed to San Diego Comic-Con sales ads for Comixology, highlighting the deals from DC, Marvel, Image, Dark Horse, Dyamite, IDW and more.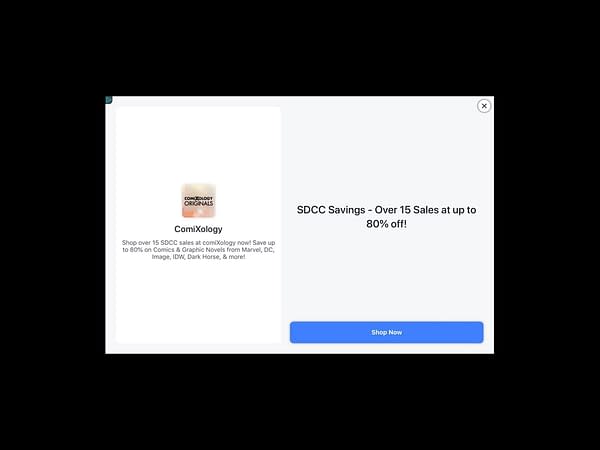 It's just a new place, a new way, for ComiXology to advertise. It both worked on me – and I got an extra stripe bomb to help me get past my next level as well…
Enjoyed this article? Share it!