Hello Friends,
After a long day of walking the Con floor, my back aching from hauling exclsives from one booth to another, there's nothing more that I like to do at the end of the day than to go back to my hotel, take off my shoes, jump in the shower, and then get ready for that night's party.
The after hours scene at SDCC is every bit as exciting as the daytime programming. Last night, I went to a party that was so awesome, so epic, so mindblowing that mere words aren't enough to describe it. Luckily my wife was along for the ride to take pictures. Thanks honey!
When I first arrived to the CW/Buzzfeed SRSLY Superpower Hour, I could already see that the building blocks of a good party were in place. Good music? Check! Open Bar? Double Check! Good Food? Checks for both quality and quantity. Seriously, those mini shrimp salads were awesome.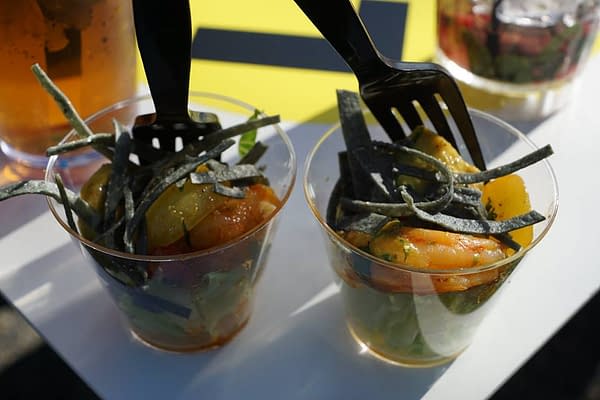 This party really went above and beyond with their Plinko game. I won two Funko Pops! I love Pops and I love them more when I don't have to pay for them. As soon as I get home, my Pop collection will be a Flash and Green Arrow richer.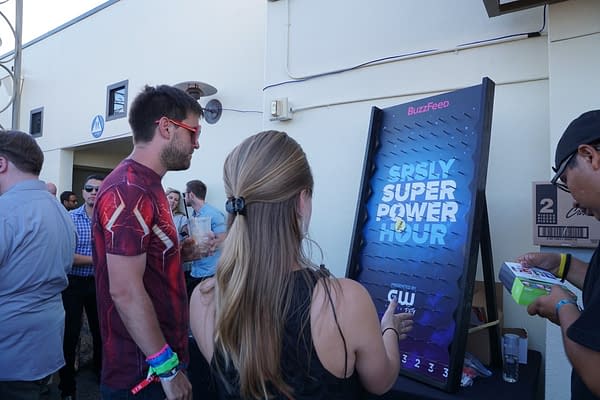 There were also some decent cosplayers. I saw a pretty good Flash, and a passable Superman/Atom.
The event organizer asked me why this party wasn't included on BleedingCool's SDCC 2016 party list. After a night of partying with the stars of Arrow, Flash, Legends of Tomorrow, Supergirl and other CW shows, I don't think she ever has to worry about that again. See more pics from the night below.
Enjoyed this article? Share it!