Daddy, What Did You Buy In The Great $14.99 Amazon Day? Earlier this morning, Bleeding Cool reported on some of the massive discounts on Marvel omnibuses, hardovers and trades currently sitting on Amazon. And the internet has gone mad for it.
Currently the Amazon top twenty-five bestselling books chart has these entries. Remember, this is for ALL books.
1. Ultimates Omnibus $8.24
2. Wolverine Omnibus $8.24
4. X-Men Omnibus $8.24
5. Daredevil Omnibus Vol 1 $8.24
6. Daredevil Omnibus Vol 2 $8.24
9. Death of Captain America Omnibus $8.24
11. Invincible Iron Man Omnibus $8.24
12. Fantastic Four Omnibus $8.24
21. Secret Wars Omnibus $14.99
25. Golden Age Marvel Omnibus $14.99
That's what happens when you punt books that, even on Amazon discount, usually sell for $63 until they go out of print and then fetch $150 or more, for $15 or less, even including UK shipping that's still a bargain and the internet has been full of people's lists…
Insanity, I just spent £96 (incl international shipping) which has an equivalent price on Amazon.co.uk of £302:

Secret Wars Omnibus
The Ultimates Omnibus
The Death of Captain America Omnibus
Criminal (Deluxe Edition)
Invincible Iron Man Omnibus, Vol. 1
The Complete Invincible Library, Vol. 1
Madman Gargantua (Madman Comics)
Also just ordered Criminal Deluxe Edition, Nextwave, Marvel Zombies Return, and The Marvel Art of Marko Djurdjevic.

I also hope it's not an error and the prices are legit.
I just bought Bendis's Daredevil vol.2 (So glad I waited!), The Invincible Iron Man, Death of Captain America, and Brubaker's Daredevil. Free shipping was just the icing on this already, delicious, delicious, cake.
And purely on a speculation purpose, anyone with a nice chunk of cash should consider just buying 100 Ultimates Omnibuses and then wait until the price goes back up again. And shops should consider this a once-in-a-lifetime chance to stock up on those Stan Lee/Jack Kirby collections.
There are a fair few other bargains not on the original post worth mentioning. X-Force/Cable: Messiah War, The Walking Dead, Book 1, 2, 3, 4 and the preorder of 5. Then there's the Dark Horse Turok volumes 1, 2, 3, 4, but not 5!
And here is a quick and easy way to see all the Marvel hardcover's at the $14.99 price point or below… just keep going down the list. Also, for Marvel's Ultimate Collection paperback line...
But do stay away from Gravity. Because of the bizarre issue at Amazon where almost all of Marvelk's books at at $14.99, that book's price point has doubled!
And the big question – will this price hold until the books ship? The preorders and the not-in-stock are the most vulnerable – you won't be charged more but you may find your order cancelled from under you, if Amazon suddenly does blame all this activity on a glitch.
But I have to say that in my experience of taking advantage of these glitches, Amazon have followed through… those that ordered first may well reap the benefits.
As will the international postal services.
---
---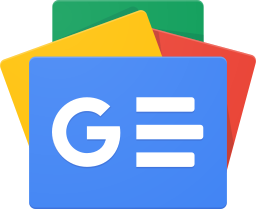 Stay up-to-date and support the site by following Bleeding Cool on Google News today!