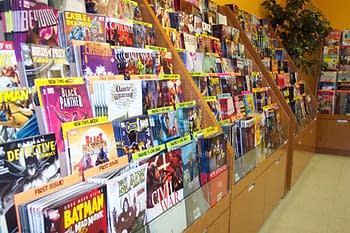 We all know about the on-sale date for next week's comics (okay, a few stores didn't). After all, Diamond Comic Distrubutors made it clear on the invoices when the product could be sold.
But the week after it might get tricky.
The comics to be sold on Wednesday, January 2nd will, rather than arriving on January 1st, will arrive on Friday, 29th of December. The store is instructed to hold them until Wednesday.
Or rather it would have done, if the invoices already generated didn't state that the comics have an on-sale date of 26th December. Two days before the shops receive them.
Oh dear.
Diamond have issued a number of instructions to retailers regarding this, not to put the product out early, even those the invoices say they can. And have informed retailers that sceret shoppers will be out in force to monitor the situation.
Do let us know what you see on the shelves… and when! Keep an eye out for that second issue of My Little Pony…
Enjoyed this article? Share it!