 "No spoilers" says Professor River Song. We say "Pah! You're probably not even the Doctor's wife."
And it's not like these photos won't back up what uber-Doctor fans know anyway. But there's one I'm going to save till the very end. (UPDATE AND NOW ANOTHER TWO)
Anyway, you know the rules. You don't want to be spoiled, you stay away. Get out. Now. While you still can.
No one leave? Didn't think you would. Three photos.
Number one. The Doctor being dragged towards the Panopticon maybe? Does that explain the leaked production designs from previous spoilers?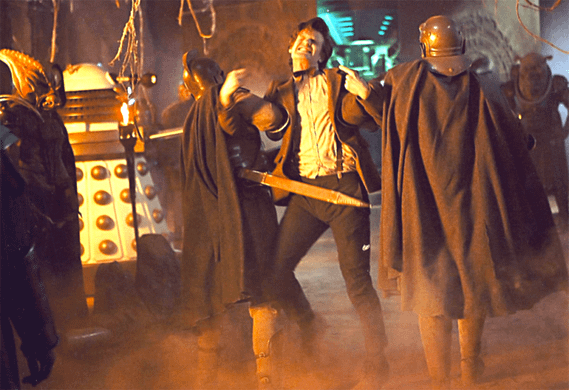 Number two. A stone Dalek. A Weeping Dalek? Who knows.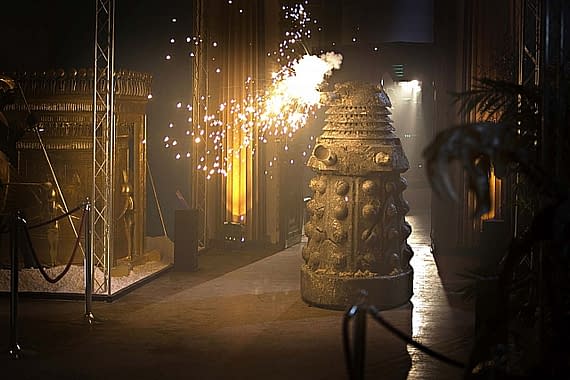 And now number three. The return of Rory. As repeatedly rumoured, as a Roman soldier, possibly after having been lost in time. But what has happened to Amy???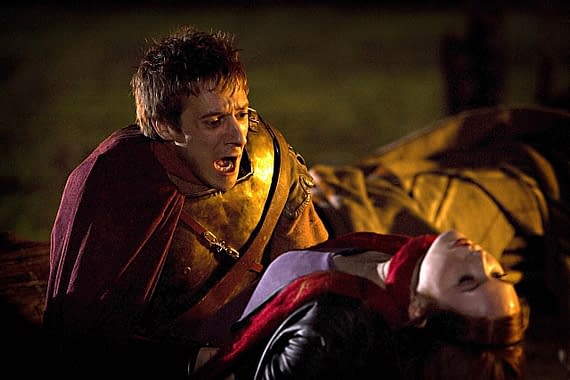 There. Do you feel better for being spoiled? Well do you? Do you? DO YOU???
UPDATE: Blimey. Three more. A little Sycorax,,, And she's baaaaaaaaaaaack… And after all that, here's a clip…
Enjoyed this article? Share it!