EXCLUSIVE: Vinnie Jones And Howard Chaykin's NOBLE
Mentioned it yesterday without realising exactly what a scoop it was, then found the pages below appearing as if by magic in my inbox.
Noble is a new comic book series written and drawn by Howard Chaykin developed with footballer/actor Vinnie Jones (Lock Stock And Two Smoking Barrels, X-Men 3, Gone In Sixty Seconds, Wimbledon FC).
It's being simultaneously developed as a TV series vehicle for Jones, featuring Jake Noble, an international superspy forced to team up with two daughters from different mothers he never knew existed.
And here is an exclusive look at the comic. For those who need some evidence of Mr Jones' action-adventure status…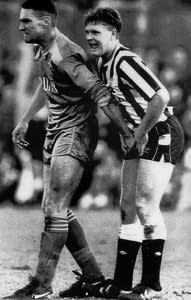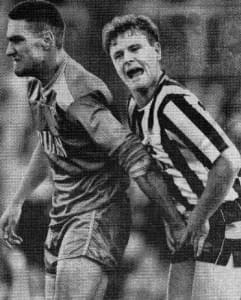 He's the Juggernaut, bitch!