Film Schooling: Insider Insights On Indy Filmmaking – Pre-production And Crewing
By Chris Hood
(This is Part Eleven of an ongoing series to help educate aspiring filmmakers on the process of making their first film. Previous articles in this series can be found at BleedingCool.com and MovieIndustry.com, Parts: 1, 2, 3, 4, 5, 6, 7, 8, 9, 10)
As we close in on the start of your production, we'll need to finish hiring your crew, or "crewing" as we call it in the business (creative, huh?). Earlier, we discussed the key roles of cinematographer/director of photography (D.P.) and 1st assistant director (1st A.D.), so we'll hope you have those positions taken care of and move on to the rest of the gang.
The general rule of thumb is to let the department heads have a big hand in the people whom will be working directly with and under them. In most cases, you're not hiring a single person, but someone who can fill that entire department for you. Aside from the time and effort this saves you, perhaps of even greater importance is that you're getting a small group of people who, generally speaking, know and like one another and work well together.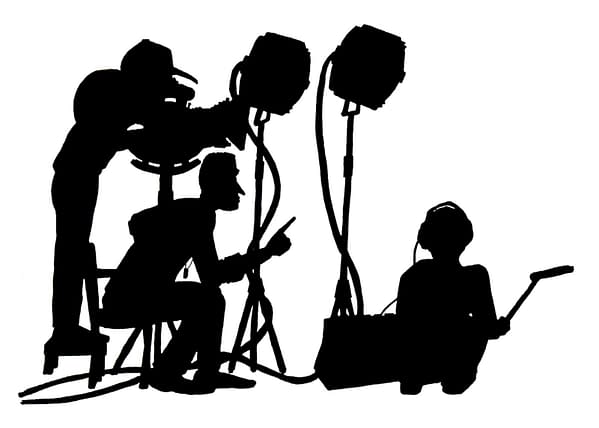 Your cinematographer probably has a 1st assistant camera operator (1st A.C.) and 2nd A.C. he can recommend. This is such an important position and so tightly linked to the lighting and grip departments, he may have recommendations for these roles as well.
The art department is led by the production designer. He will likely have set decorators, set dressers and prop masters that he likes working with and can vouch for. Your sound mixer will have boom operators to recommend. The point is, hiring 20 or 30 or 40 crew need not be as much work as it first seems.
The 1st A.D. can likely help fill some or all of the production department positions under him, including the 2nd A.D., the 2nd 2nd A.D. and possibly some production assistants (P.A.s). For the new kids, a production assistant is generally an entry level job for someone with no experience in the business. It's the lowest paid (if it's paid at all) position on set and is often referred to as a "gofer". The tasks of the P.A. can involve just about anything. No job is too big, too small, or too degrading for a P.A. If making a film is a living, breathing thing – P.A.s are the pimples. I started out as a P.A. It sucks, but you learn a lot. In fact, you learn a bit about all the areas of production as you're often passed around like Kim Kardashian at a Hip Hop concert. One thing I learned was that P.A.s get all the shit jobs, like cleaning the bathrooms. Another thing I learned is that women are far bigger pigs than men when it comes to using the facilities. As a man, if you ever want to lose respect for the fairer sex, check out a ladies restroom when they don't think men will ever know what they do in there. But I digress…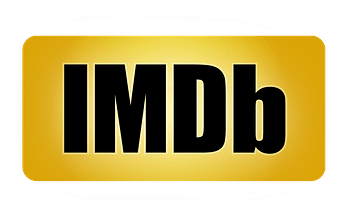 One thing I can't emphasis enough is the importance of references for new members to your crew. Let me explain in a bit more detail what I'm getting at here. In some cases, prospective crew will provide 'references' on their resumes. As anyone who has ever hired anyone in ANY field knows, these are almost always worthless. I don't waste my time with them and neither should you. Now, keep in mind, if your department has made the pick for you, that may well be the only 'reference' you need, but there will be times when you're hiring someone cold and you need more than the piece of paper they put in front of you.
What I recommend is using the resources available to get an unbiased evaluation of the person you're considering bringing on to the team. Once again the internet has made our jobs notably easier and the very nature of this business complements it even more. The Internet Movie Database (IMDB.com) is the premiere resource for film. If you aren't familiar with it, stop reading my article right now. Seriously, you're not worthy of making a film. You're not worthy of thinking of making a film. In fact, I forbid you to watch any more films at all. You can watch TV, but only reruns and nothing after 2004 when some of the shit actually started to get good. And you can watch Vampire Diaries.
Those of you still reading know that IMDB credits are like currency. In a matter of seconds you can confirm if someone is legit or full of shit. I don't need to see a resume, I just need an internet connection. The only trick here is weed through the B.S. that some people slip onto their IMDB pages. Of course, you see this more often with actors and the big give away is when after their role you see the ubiquitous "uncredited", which means they don't get mentioned in the actual credits of the film, but still put their info on the IMDB site. The translation for "uncredited" really means "extra". What you don't see on IMDB is "Robert Towne – Screenplay (uncredited)" or "Steve Spielberg – Director (uncredited)." So when it comes to crew, you can pretty much rely on what you see there. Someone might slip in a credit or two in an area they didn't "officially" work, but this is fairly uncommon and a small amount of vetting should quickly uncover it.
So the final step is to invest a little time to see what previous employers have to say about them. Again, quite easy with the internet to track down producers of past projects. Talk to at least a few and see what they have to say. Don't be lazy. This is important. Invest an hour two for each of your key positions. A lot of times producers and directors will "tough it out" with someone who isn't at the top of their game for a number of reasons, but would never work with that person again. You don't want these people on your production. There's no greater reassurance than cold calling three producers and having all of them sing the praises of your prospective hire and stress how they would absolutely engage that person again.
When it comes time to lock down your crew, make sure you have a professional agreement for all parties to sign. The parlance in this business is "deal memo." So make sure the deal memo addresses all the salient points. As mentioned before when discussing contracts, this is the professional and courteous way to handle things. People deserve to know exactly what they're signing up for. Try to get this out of the way as far in advance as possible. Again – courtesy.
And be advised, for key positions, distributors will likely ask for copies of the agreements which meet with industry standards. If you screw this up now, you'll likely have to go back down the road and fix it. It's far easier to do it right the first time.
Now, I would be remiss if I failed to mention the one downside to bringing on a team that knows each other well as stated above. That is – if things ever start to break down, it's not hard to guess which side these crew members will take. Now, this should never happen, but there's a unique dynamic that takes place on a film set affected in no small part by what is usually a grueling pace, a lot of stress, long hours and a group that spends most of their waking hours together for weeks on end.
I was actually warned about a cinematographer I ended up hiring anyway (bad move) and cursed that decision for the last three weeks of the show. He and the camera and lighting team were all buddies. None of them took their jobs terribly seriously. I actually wrote about Lon in an earlier article, but when things started to go south, it quickly became an "us vs them" scenario. If I knew then what I know now, I would have fired the lot and lost a couple of days. I figured we could muscle through it and it was a horrible experience.
These problems were coupled with the fact that it was my first film, I was young and despite the fact that I had plenty of production experience, it was my first time as director and producer. Although I was very humble and nice to everyone (which is actually somewhat usual in that giving someone this kind of "power" for the first time, especially a young person, often goes to his head), I wasn't taken very seriously. This clique of guys quickly started to test the boundaries and learned in short order that I was a pussy (I've since toughed up…if that's okay with you…). Every time someone crossed the line and I moved to fire them, the D.P. stepped in to "make peace" and assure me how "indispensable" that person was… as though there was no one else in the state that knew how to load film or set up a light. He wasn't looking out for me or the production, he was interested in keeping his little coterie of worshippers around. One day in particular, our gaffer showed up four hours late. Seriously. Four hours! Why? Because he was an asshole and knew he could get away with it. Lon convinced me I couldn't fire him since there was "no one else" good enough to take his place. Naïve vagina that I was, I believed him and trusted him when he said he'd "talk to him" and straighten it out. The final week was equally miserable as half the crew was on the brink of mutiny to the very end.
So, the lesson here is that when things start to go bad with an actor or crew member, know this – it NEVER gets better. Bad attitudes are never turned around. Weak and unprofessional people don't suddenly get hit by an epiphany and up their game. If the mistake isn't major, give them one warning. After that, cut your losses because I assure you that waiting will cost you far more in every way. I'm not alone on this. Every producer I talk to about it confirms how important this rule is.
I'm so proud of you Spartanettes! I know you're anxious to get to the actual shooting of the film, but there's still a little more preparation on the pre-production side. We're almost there, just bear with me and bask in the greatness I'm helping you realize. And all I ask in return is your complete and total subjugation and worship. Sure, I deserve more, but I'm selfless like that…
Chris Hood is a writer, producer and director of such films as "Counterpunch" starring Danny Trejo and "Dirty Dealing 3D" with Michael Madsen and C. Thomas Howell. He is also owner of Robin Hood Films, a Las Vegas-based distribution company representing English language films around the world and operates a film blog at MovieIndustry.com. He's also dead sexy. (Mr. Hood denies any involvement in the creation of this mini-bio.)