Heathers Season 1: Your Guide to Paramount Network's 5-Night "Binge Event" (UPDATED)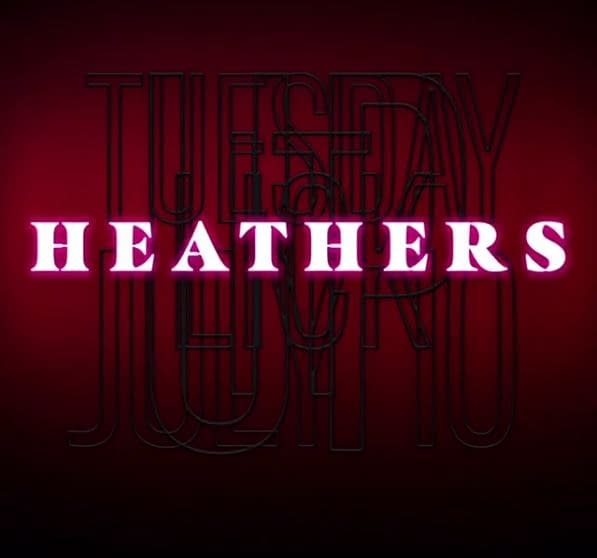 Now I know you're probably thinking two things: (1) feels like Bleeding Cool's been covering this series' premiere since 1993; (b) the last update on it was that the series was being shopped around after Paramount Network passed on it (and you'd be right, so catch up on how we got here); (3) how much it's bothering you that there's a "b" there instead of a "2;" (4) if anyone realizes that the "two things" is now up to four things.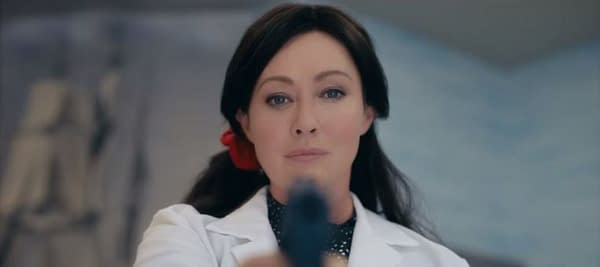 Proving that there's truly no rest for the wicked and that you can't keep some righteously dark satire down, Paramount Network is resurrecting its controversial Heathers reboot series as a five-night "binge event" starting Thursday, October 25 (…and again, you can find out just how crazy the journey's been here). Cutting down the episode count from 10 to 9, Heathers will debut two episodes on October 25, followed by two new episodes each night for five consecutive nights through Monday, October 29. For fans who can't wait and are old-school binge watchers, all nine episodes will be available for streaming on Paramount Network's app and website beginning October 22.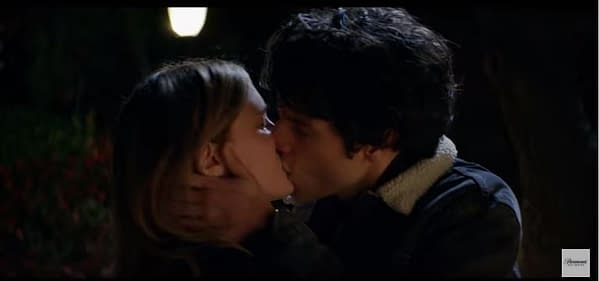 To be clear: with the episode count reduced, there have been some cuts. The final two episodes are expected to be combined into one to create a cliffhanger. The original finale recreated the scene from the original film's ending with the explosion at the high school, but that's now been scrapped. It's also being reported that images of teachers carrying guns in a first-person video game in the series' fifth episode were also changed. So here's a look at the official trailer for Paramount Network's Heathers "binge event" as well as an overview of the series (Cheap Plug Alert! Bleeding Cool will also be recapping/reviewing the series, starting Thursday, October 25) :
This modern take on Heathers focuses on three outcasts named "Heather" who suddenly find themselves running the social circles at their high school: black lesbian Heather McNamara (Jasmine Mathews); overweight Heather Chandler (Melanie Field); and Heather Duke (Brendan Scannell), a young man who identifies as gender queer. Grace Victoria Cox and James Scully play new student Veronica and high school rebel J.D. respectively: two students trying to free the school from "The Heathers'" grip…but with distinctly different approaches on how to get it done.

Heathers also stars Paige Weldon, Cayden Boyd, Adwin Brown, Christina Burdette, Cameron Gellman, Selma Blair and Shannen Doherty. Jason Micallef (Butter) serves as executive producer and showrunner for Heathers; with Leslye Headland (Sleeping with Other People) directing from Micallef's pilot script and serving as executive producer on the pilot. Tom Rosenberg and Gary Lucchesi will also serve as executive producers, representing Lakeshore Entertainment.

Now that you have a better idea of what to expect (…and you still have no clue…), take a few minutes and get to know Heather Chandler (Melanie Field), Heather Duke (Brendan Scannell), Heather McNamara (Jasmine Mathews), Veronica Sawyer (Grace Victoria Cox), J.D. (James Scully), Betty Finn (Nikki SooHoo), Heather Duke's step-mother Jade (Selma Blair), and the faculty of Westerburg High a little better:

Now that you have a sense of what the story's about and had a chance to get to know the main players a little better, sit back and enjoy some series previews, including: Heather McNamara's parents do their best (???) to be parents; Heather Chandler breaks bread with Trailer Parker (Brett Cooper) – in all the wrong ways; Betty Finn realizes that everyone – and we mean everyone – is willing to take J.D.'s side; and Veronica ruminates on her love for J.D. in the palatial Snappy Snack Shack:

In the following four featurettes, the cast, crew, and creators behind Heathers discuss the pressure and responsibility that come with staying true to the original film while also retooling it for a modern era, including the important role fashion word-play play throughout the season as well as the series' relevance in modern times: