Hey, Tom Spurgeon! Comics!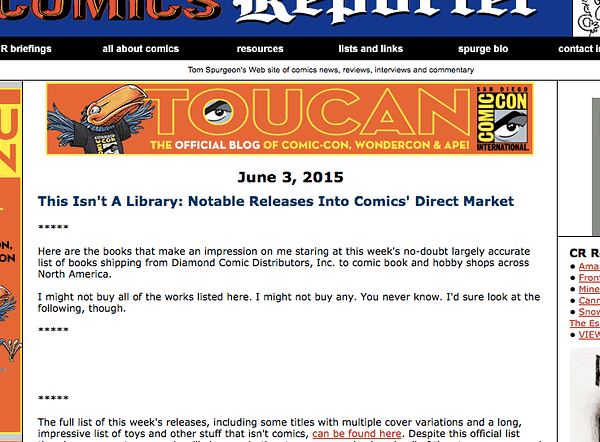 Tom Spurgeon is in a dungeon it seems. Especially on a day like this. Here are a few books that Tom could add to his list on Comics Reporter if he so wished. All out in the US today, in the style of his usual column.
MAR151345 VERITY FAIR GN $24.95
Somewhere between Love And Rockets, Posy Simmonds and Roger Langridge is this poignant story of a brassy has-been actress that never lets it get her down – aside from her most private of moments. Funny, silly, grounded and rich in character from a master of the form, Terry Wiley.
APR150656 MINIMUM WAGE SO MANY BAD DECISIONS #2 (MR) $3.99
Oh yes, there's a new Minimum Wage out today as well. So there's that too!
DEC140130 COMPLETE PISTOLWHIP HC $27.99
By Matt Kindt and Jason Hall, reprinted by Dark Horse after the Top Shelf originals, over 300 pages of colour crime noir in a book heavy to commit crimes with. Talking of which…..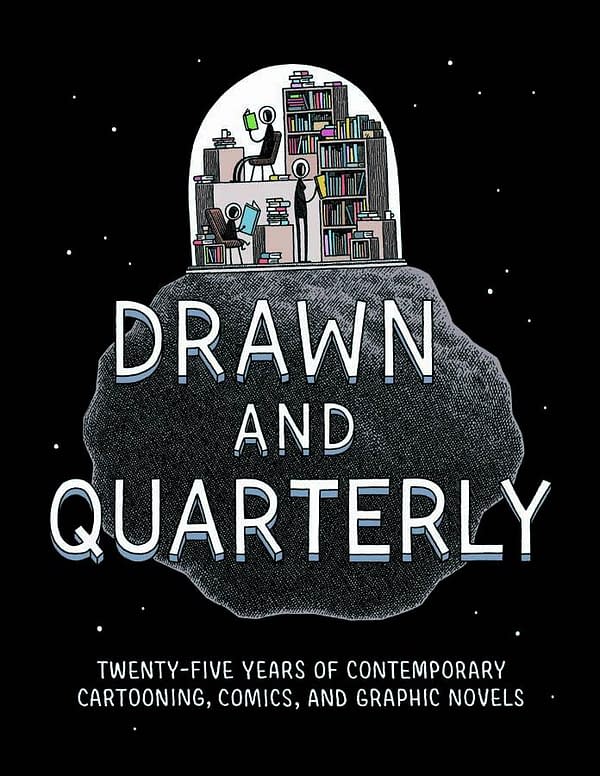 MAR151283 D&Q 25 YEARS OF COMTEMP CARTOON COMIC & GRAPHIC NOVEL HC (MR) $49.95
Over 700 pages through the history of the publisher, mixing the new and the old, and a litany of literary types talking about their favoured creators from D&Q, such as Margaret Atwood on Kate Beaton and Lemony Snicket on Seth, with new and unseen comics from some of their biggest names. Unmissable.

APR150542 NONPLAYER #2 (MR) $2.99
The long awaited issue of the most gorgeous comic book eye candy wrapped up in a conspiratorial tale of industrial and gaming entertainment ne'er do wells, artificial intelligence and a future that won't let you go. Nate Simpson's gradual masterpiece. Pretty pretty pretty.
APR150494 AIRBOY #1 (MR) $2.99
James Robinson and Greg Hinkle, tell a totally fictional version of their lives, supposedly hired by Image to revamp the public domain character, but instead ditching their wives for a drunken, coked up night with a woman at the bar they pick up, as Hinkle gets to draw himself with a massive member. It's like a Minimum Wage featuring more recognisable names and in which you get to get to feel really sorry for Jann James.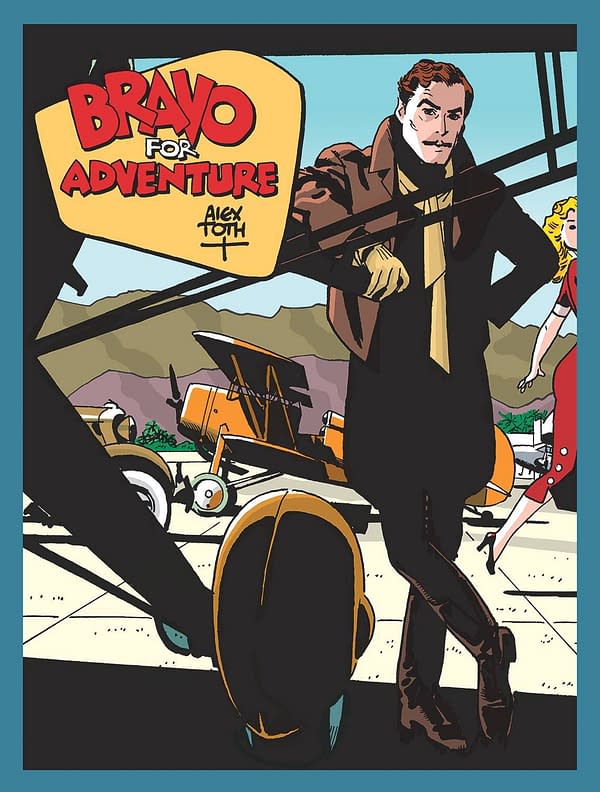 APR150475 BRAVO FOR ADVENTURE HC $34.99
The first complete collection of Alex Toth's Bravo for Adventure courtesy of IDW. With all three of The Genius stories including the thirty-years out of print graphic novel, alongside pages and pages of Jesse Bravo backmatter, knock-about pilot and reluctant swashbuckler, including the original graphic novel that's been out of print for 30 years. Piloting, swashbuckling, Toth.
APR150181 BIZARRO #1 $2.99
DC Comics' revival of their non-Superman in a cartoony, madcap anti-language comic book, with a guest appearance from Bill Sienkiewicz. The kind of comic that can't fail to raise a smile. And if that works, why not also try Giant Size Little Marvel AVX.
APR150690 SECRET WARS #3 $3.99
Because, if you are going to buy a superhero comic, make it own with a classic Jonathan Hickman byzantine, self referential structure, and many worlds and many characters of many worlds painted out by Esad Ribic. Get your favourite hero again, and again and again….
APR150857 DARTH VADER #6 $3.99
A very silly comic, featuring comedy character find of the year, Darth Vader, a character which can appear on panel doing more emoting with his mask. We have seen in the movies how Luke Skywalker coped with the fact that Darth Vader is his father, in this issue, we see Darth find out. Never has a back of a helmet said so much.
FEB151512 SPECTATORS GN $22.95
The Spectators makes it to the US as well, by Victor Hussenot from British publishers Nobrow. French philisophy as comic boook forms, with the meanderings across media that such journeys have a habit of taking…
JAN150447 TRANSFORMERS VS GI JOE #7 $3.99
A toy license turned into a psychological and psychedelic textbook from Tom Scioli and John Barber. IP turned into true artistic passion.
That enough for you today, Tom? there must be something there… and I didn't even get round to..
APR151773 DEAD DROP #2 CVR A ALLEN $3.99
APR151188 ARCADIA #2 $3.99
APR151199 BROKEN WORLD #1 $3.99
APR151789 BORB GN $19.95
APR150037 AGE OF REPTILES ANCIENT EGYPTIANS #1 $3.99
APR150661 NO MERCY #3 $2.99
MAR150617 ZERO #17 (MR) $2.99