Posted in: Recent Updates | Tagged: Alan Moore
---
How DC Co-Publisher Jim Lee Saved The Black Dossier
Kevin O'Neill has given an extensive interview to Douglas Wolk at The Comics Journal about his career. During which he talks about the issues with DC Comics and The League Of Extraordinary Gentlemen that led to some remarkable decisions and actions on both sides.
A brief summary – Alan Moore announced he was to pull his League Of Extraordinary Gentlemen series created with Kevin O'Neill from DC, as the last straw in his working relationship with DC Comics which had soured dramatically over the V for Vendetta movie. However he had still committed the League Of Extraordinary Gentlemen: The Black Dossier graphic novel to completition. The book was repeatedly delayed and when published was restricted to the USA, without a number of the solicited items, and Scott Dunbier, editor-in-chief of Wildstorm, the imprint that published the book, was fired by DC. Kevin O'Neill lays out the timeline and put the credit to the book even being published down to Jim Lee.
Firstly O'Neil confirms the rumour that DC's legal department had approved the publication of the book as was, but that there was intervention from executives.
Lawyers got involved and looked it over, with dozens and dozens of characters, and it's set in a more modern period than the previous two books — it was all going fine, it was all approved by the lawyers, it was print-ready, everything was set up, the record was going to be pressed, I designed a label for the record.

And then all the trouble with Scott Dunbier started, where suddenly the book wasn't right, and — We're on tricky ground here! A Hollywood film producer insisted on seeing the book, long before publication, in the early part of the year it was finally published. He was putting a lot of pressure on DC, and if I understand the story correctly — I'll try to keep names out of this — someone important at DC flew out, showed the assembled book to the guy, who was flicking through the pages going, "Oh fuck, oh fuck, oh fuck, you guys are going to be sued out of existence, oh my God, what are you doing, what are you thinking …" And the guy flew back to New York — we never knew any of this at the time, of course — and things settled down.
The producer Kevin O'Neil is reluctant to name is Don Murphy, producer of movies such as Apt Pupil, League Of Extraordinary Gentlemen and Transformers, as well as an upcoming slate that includes work from Neil Gaiman and Grant Morrison. O'Neil continues
Then, unfortunately, the same producer was at a book fair in New York, and met someone from DC and said, "Jeez, you're not still publishing that thing?"
It panicked them, and they started taking the book apart. I got a phone call saying — (this was when Scott Dunbier was euphemistically working at home) — because they're not allowed to ring Alan, you understand, Scott and his assistant Kristy Quinn were the only ones who were allowed to ring Alan — I got a phone call saying, "The book's got legal problems, we might have to change a bunch of things." And I said, "Oh, Jesus Christ," this is like a year after it's all been approved, people have known the content of this book for literally years, they've read the scripts, there's been lots of artwork finished for a long time. And this is where Jim Lee performed a kind of intervention on the thing, because he wanted the book to come out and he wanted us to be happy with it. So there were minor changes, a few words here and there.
And it seems that the whole restricted-to-the-USA wasn't over anything like James Bond… It was Jeeves and Wooster.
The whole thing was a legal rat's nest, and Jim and I were talking almost every day about it for several weeks. He said he wouldn't send me the complete list of things they wanted altered, because it'd freak me out, which I'm sure it would've done. We got it whittled down, and now I had to ring Alan and relay these ghastly fucking changes they want made. There was one final change — to the P.G. Wodehouse-meets-H.P. Lovecraft pastiche in the book, which was very funny. Ever since P.G. Wodehouse was first published, people have been parodying his work and using the names of the characters. But DC decided to dig their heels in on this and say, "We can use the character names in America, but we can't use them in Britain or Europe, and indeed can't print the book in Canada for legal reasons," so it had to be printed in the U.S.A., which also threw things into disarray.

So that's what happened. That was the final straw. After saying there's only one thing left to change, some minor color change, equally absurd … I think Alan felt like you kind of prod someone long enough and they're going to snap. We thought: This will lose a lot of money for us, but fuck it. The book will come out as we want it to come out, but we guess only in America. And of course, what happened is that bootleg copies appeared via all sorts of sources almost straightaway. At that point, we had decided we'd switch publishers. Because even if we changed things they could always come back with one more petty alteration — it was like having a boot on our neck. As it turned out if not for the intervention of Jim Lee the Black Dossier may never have been published. Which would've been a complete fucking disaster for many reasons.
Jim Lee there, saving one graphic novel at a time. Now let's see if he can get the vinyl record released…
Ironically, the Journal asks Kevin O'Neill how The League was a fully creator owned title where the rest of the ABC books were not.
I think originally when Alan mentioned it to me, it was going to be a stand-alone, creator-owned book, and then its becoming the first of the books under Alan's imprint happened later. But I think it's more of a case of the movie rights were sold almost before I'd finished drawing the first issue.
Movie rights sold by Don Murphy.
I said it was ironic.
---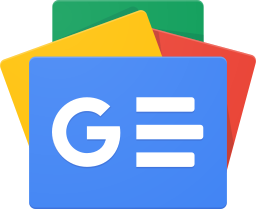 Stay up-to-date and support the site by following Bleeding Cool on Google News today!