How Will Apple's Tablet Affect Comics? – Part Four
The Apple iSlate/iTablet/iPad is expected to be announced next week.
Jim Shelley has interviewed a number of movers and shakers in the emerging digital comic book field about the emergence of the device, its effect and how they are planning to answer the challenge. Click here for the first part, second part and third part.
Jim Shelley: What, other than the iTablet, do you think will significantly impact the digital comics world over the next year? Mike Meyer
Digital Comics are so low-tech in the scheme of things, what really has been missing is vision on the business and marketing side. There's no technology reason that something like Longbox couldn't have been on desktop PCs years ago, it's getting the publishers to understand that in order to compete with piracy they have to stop ignoring the problem and step up with products that people want and can afford.
--- Emiliano Molina
I don't think that digital comics can be made successful by any one gadget or program. What digital comics really need, the only thing they really need, is for people to read them and support the authors. The way that happens is by making compelling, mature stories accessible to a large number of people, that's the first step. The first distribution channel that opens up comic reading to a larger audience will have a tremendous impact on the industry.
--- I think that convergence is going to be interesting. The same content will be available across multiple platforms from multiple players in the space. The question will be who is taking that content and adding enough real value to it. For us at Graphic.ly, we are committed to collaborating with the community (publishers, creators, readers and other digital comic providers) to find the best solution.
We are not just trying to sell digital comics. We want to see continued solid growth in the comic book industry, see creators really get the opportunity to be showcased and supported and help the publishers take full advantage of this new medium to deliver the best artwork and stories possible in new and interesting ways.
Innovation will be driven from within, not from people like Apple or other industries. I look forward to folks like Longbox, Comixology and Graphic.ly making a real difference in a community and art form that we all love so much.
--- Rantz Hoseley
I think what Notion Ink and Pixel Qi are doing is probably the most exciting in terms of 'where it's going'. The Android-powered devices that HP and Dell unveiled are pretty, and slick, but they are also what you expect… there's not really any next-gen leap that is unexpected in the same way that there was when the Courier device was leaked. By comparison, the Pixel Qi screen technology really looks incredibly strong, especially considering it's first-gen tech. Most of us have been looking at 'when color eInk gets here' or a couple of other types of screen tech, but the Pixel Qi approach is really one of those 'best of both worlds' things that, I am willing to bet, unless they completely fumble over the next 9 months, their 2nd gen screens are going to be the standard for a LOT of devices, and will signal the death of a good number of devices currently in development. I honestly think that the iTablet or iSlate, whatever, etc. will have less of an impact than the overall sea change in media consumption that it is part of. It is going to be a crazy year tech-wise… and that (I think) only serves to benefit comic fans, publishers, and creators.
--- Hermes Pique
A very simple change that should have great impact will be the creation of the Comics category in the iTunes App Store. We spoke with Apple about this and they were very receptive of the idea. Hopefully we'll be seeing it in a future iTunes update.
When Google added the Comics category to the Android Market our sales soared. The way we see it, the biggest problem digital comics are facing is that they're not easy to find for the average user. Finding digital comics for your favorite device should be as simple as downloading/streaming songs, and right now it isn't.
As a counter-example, I would like to invite the readers to try our latest iPhone/iPod touch release, Robot 13, which makes use of all the features of the platform to create an unique reading experience. The same comic on the iTablet would be completely different, and not necessarily better. iTunes users can download it here.
For those who don't have an iPhone or iPod touch, here's a trailer:
--- Markus Eisenstoeck
As someone that is involved in eComics since 2006 I'm quite happy about the direction the whole development is going. My only hope is that the big corporations are not botching the transition the same way they did with music (DRM, subscription models) and movies (DRM, region codes). ComicRack is still only one man spare time project. So whatever I'll come up with you can get for free at http://comicrack.cyolito.com. But I don't know if it will impact the comic world :)
--- Rich Johnston
Will Marvel and DC man up and start treating the digital market the same as the direct market? I don't know. But that would affect things, big time.
Also, will Asterix, Twilight Manga and Michael Jackson's Fated be available digitally? As always it's content that ends up pushing this kind of frontier.
--- David Steinberger
Multi-platform is the name of the game in 2010. Buy-once-view-anywhere will be a reality very shortly, and we'll continue to lead the charge.
---
---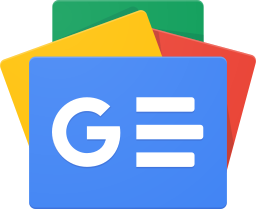 Stay up-to-date and support the site by following Bleeding Cool on Google News today!