Marvel Comics often provide previews of their comic books through their digital comics service Marvel DCU. And they've just done such a thing for Incredible Hulks #612.
Except, rather than the usual six page preview, they have put up the comic book in its entirety, two days before it's release. Completely free. I'm not sure if that's deliberate, but if so it's an unusual variation on the day-and-date digital release that's been more common of late.
Read it while you can…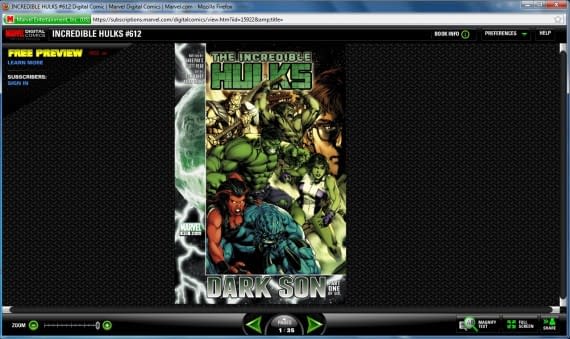 Enjoyed this article? Share it!