Is Thor Showing His True Colours?
The recently published Thor Tales Of Asgard TPB is causing some ruction over the colours. It's an extensive recolouring of the original black and white which changes the appearance of the original. Here's a comparison.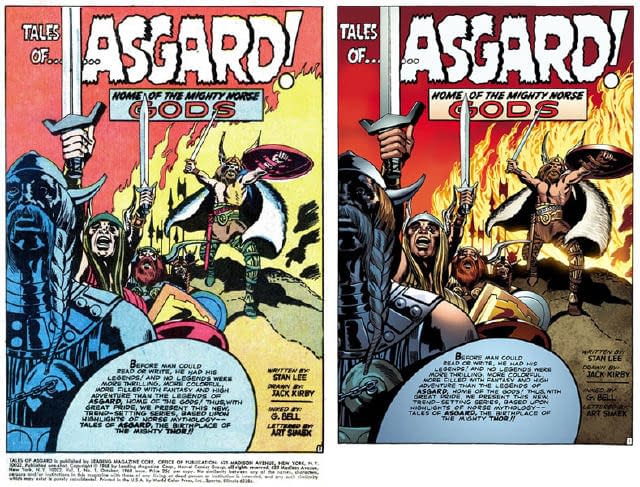 The new colours are richer, darker and are "sculpted" in places to show light sources and varying hues. And in some places are changed completely. But is this, as the twitterer in question states, #ruiningkirby ?
Is emulating the original printed version the ultimate goal?
Wasn't the original often poor in reproducing the linework anyway, and the colours very limited?
Can new colouring be seen to reflect the original artists' intent, with fewer limitations?
Courtesy of Grantbridge Street,. here's a stack of recoloured Tales Of Asgard splash pages to consider.