It's A Glitch – But Will Amazon Notice? The reaction from comic book industry officials to Amazon's massive graphic novel discounts is… they're buying lots of omnibuses today. I have had comic creators who generally snub their noses at me, instead pledge their unborn children in gratitude for posting these two links.
But as every slot on the Amazon Top 100 is getting filled with Marvel hardcovers (the top nine ordered titles are all Marvel) , as well as massive collections of Invincible and Walking Dead, big blocks of Madman and Bone, and Dark Horse's Nexus Archives, Tarzan, Turok, Herbie, Eerie and Creepy, and a massive amount of EC Archives, no one has been saying if this is a glitch or a market-wide promotion that has somehow missed out DC Comics.
Well, as Avatar's Gravel: Never A Dull Day (Signed Limited Edtion) slips from $89 to $14.99 and the Gravel: Major Seven hardcover gets the same list price, I asked William Christensen of Avatar Press and owner of this website if this was a promotion. He told me;
oh god no, that is like selling them at print cost! they have to pay me triple that amount for each one they buy!
William tells me he's tempted to order a hundred for himself, to see what would happen. Which means that, as is fairly apparent, Amazon are selling these books for much less than they pay for them. And once you figure in postage for some of these volumes, the deficit becomes more apparent. And it becomes more and more likely that this is an accidental glitch on someone's part.
So will Amazon honour the orders that are shaking the industry today? Word is that anything they have in stock will be ordered, indeed I've been told that I can't cancel certain orders because that are entering the final part of the delivery service. But then I was ordering before most Americans had woken up this morning. It's very possible that content that's suddenly not in stock will not be fulfilled. Or at least, not all of it.
Keep those grubby little fingers crossed.
And is the abscence of DC and certain other publishers an indication that this is only affecting titles distributed to Amazon via Diamond Book Distributors?
Oh and for those who asked, the UK does not charge import duties on books.
---
---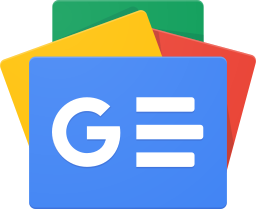 Stay up-to-date and support the site by following Bleeding Cool on Google News today!