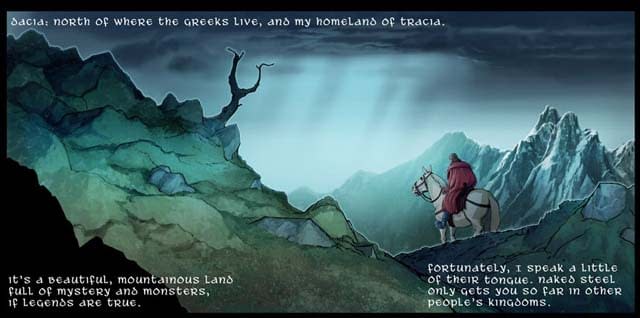 James Hudnall's latest comic book creation Aquila is to appear in the September relaunch of the Bosnian-based British comics anthology Strip Magazine. It's about a Roman Scout in the year 0 AD who comes across all sorts of weirdness on the frontiers of the Roman Empire.
Hudnall also has a
series of podcasts
on his blog, published weekly, including Mike Baron, Peter Bagge, Bosch Fawstin, with Steve Engelhart, P Craig Russell and more to come. I'm going to have a listen, something tells me I might be able to get a headline out of one or two of them…
Enjoyed this article? Share it!