Stan Lee Gets Court-Appointed Legal Guardian, Emergency Orders Placed Against Keya Morgan
Earlier today, Bleeding Cool reported that Stan Lee's recent manager Keya Morgan had been arrested by Hollywood police, that a restraining order had been placed against Morgan, and that Stan was with his daughter JC Lee and lawyer Kirk Schenck.
The following release has been issued from the offices of Los Angeles lawyer, Tom Lallas, who recently worked with Stan Lee and was responsible for drafting an earlier statement from Stan Lee that was heavily critical of Morgan.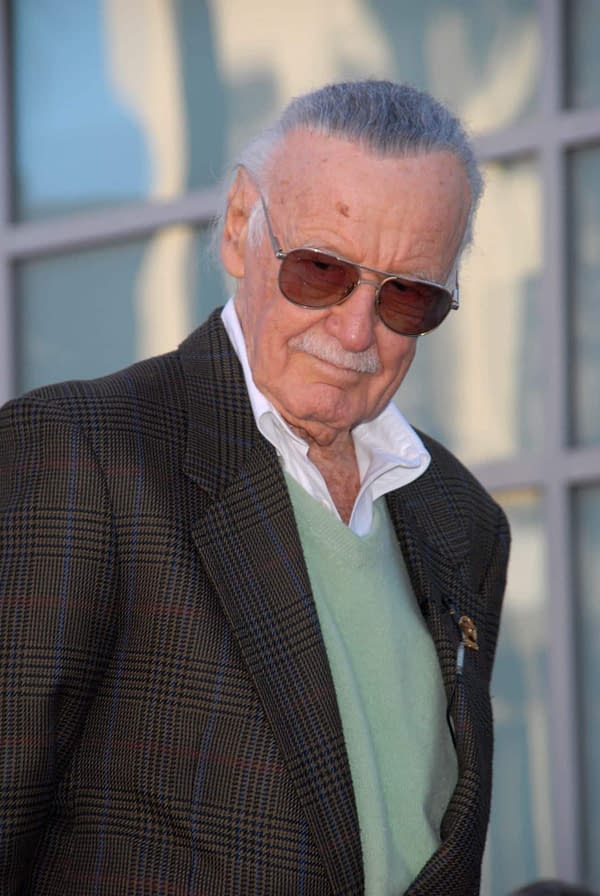 The release reads:
For approximately four (4) months beginning in February 2018, Detective G. Munoz ("Detective Munoz"), acting in collaboration with fellow colleagues in the Los Angeles Police Department ("LAPD"), has conducted an investigation (the "Investigation") with respect to various events that have occurred (collectively, the "Events") affecting the life and wellbeing of Stan Lee ("Mr. Lee"). In this regard, Mr. Lee signed under penalty of perjury on February 13, 2018 the Declaration of Stan Lee ("Declaration") in which Mr. Lee expressed concerns regarding the intentions and conduct of various people as described therein. Based on the facts, documents and information Detective Munoz and others working with him have acquired and evaluated in this Investigation, Detective Munoz determined that in order to protect Mr. Lee, it was necessary to obtain an Emergency Protective Order ("EPO") and, thereafter, an Elder Abuse Restraining Order ("EARO") against Keya Morgan ("Morgan"). At the request of Detective Munoz and others working with him, the Los Angeles County Superior Court (the "Court"), issued an EPO against Morgan on June 11, 2018.

As a result of his Investigation, Detective Munoz determined that it may be necessary and appropriate, in order to obtain an EARO to protect the interests, health and wellbeing of Mr. Lee, to have a Guardian Ad Litem appointed. On June 12, 2018, Detective Munoz requested that Tom Lallas, Esq., a friend of, and lawyer who represented, Mr. Lee, agree to act as the Guardian Ad Litem, if necessary, and to seek an EARO, and Mr. Lallas unconditionally accepted this request. The Court issued an EARO against Morgan on June 13, 2018.

The objectives of Mr. Lallas, whether acting as a Guardian Ad Litem, seeking an EARO, or otherwise, on behalf of Mr. Lee, are to: (i) protect the financial, emotional, physical and mental health and wellbeing of Mr. Lee, (ii) help Mr. Lee preserve his assets and estate, and (iii) prevent Mr. Lee from being subject to undue influence, coercion, and/or control by third parties whether by bad actors, predators, or otherwise. In order to achieve this objective, Mr. Lallas is prepared to and will execute any responsibilities as directed by the Court in the pending matter.
This is just the thing that a number of concerned people wished for Stan, who had found himself seemingly surrounded by people who had influence on the man but didn't have his best interests at heart. Going forward, those best interests have been court appointed.
The Marvel Comics legend has been the focus of many bizarre stories of late, from allegations of sexual assault against him, allegations of elder abuse towards him, DNA extraction, concern over his welfare from fellow comic book professionals, concern over his signing sessions, legal suits against former business partners and his own company POW Entertainment to seeming to support Elon Musk on Twitter.
Today things may well be turning round for the man.