Posted in: Comics, Recent Updates | Tagged: 2012, Comics, kapow
---
Kapow 2012: Day One
Just back home from Kapow, the second such annual event from Titan, Brightstar and Mark Millar, taking place in Islington, North London.
The show saw Jonathan Ross taking to the wrestling ring and showing off the skills he's been learning the past few weeks. Eric Stephenson and Shaun Kirkman punting volume after volume after volume of The Walking Dead. Mike Conroy bawling out – or being bawled out – on the phone on the shop floor, talking (or screaming) to the organisers of next week's MCM London Expo over the Eagle Awards – if they still happen. Then experiencing him saying nothing at all once the phonecall was finished. The creator of gay superhero comic Spandex wondering if he can jump on Marvel's gay wedding of Northstar and Kyle for publicity. Mark Millar telling the story of the Spider-Man/Power Pack child abuse comic again. Getting a big manly bear hug from Warren Ellis. Hearing about a Dredd teaser going up soon. Meeting up with Joel Ronson and planning new columns. Going for pizza with Shaky Kane and Steve Cook and learning fascinating tales of bygone publishers. Watching the sweaty, uncomfortable guests of the Hilton who had been denied hot water and woken at six by a fire alarm. Buying a dazzling variety of small press comics. Meeting old friends. Making new ones.
And getting home through a mass of Chelsea supporters.
This year, to make more vendor space, they'd moved artists to the upper balcony. Asking around, and I'm not sure if this is a direct correlation, but vendor sales were generally down from last year but artist commission and sales were up. Had the separation divided the wallets as well? People queuing for a commission no longer tempted elsewhere by toys, pocky or back issue bins? I don't know, but it's a theory. Artists were very happy, but complained about the level of light reaching them in the balcony towards the end of the day.
There were several people wearing these Captain Britain KEEP CALM AND SOLDIER ON T-shirts from Asda. It was clearly the fashion de jour.
I spoke to lots of fans through the day, for many of whom this was their first comic con ever. And they were having a blast. There was a moment during Cup O' Joe when Quesada asked if anyone had been to a Cup O' Joe panel before. No hands in the auditorium went up. For so many people what they saw and experienced at Kapow was their first experience of this sort of thing.
Oh and one story shared by Bob Wayne and Dan DiDio, eating breakfast this morning, the hotel looking onto the queue snaking round the block for the show. She was crestfallen that this was happening again, just like last year, That she would be so overworked as a result. And shared with DC's executives that if her son went to such an event, she would "cut off one of his testicles."
I think I manages to hold onto both of mine. Just.
Game one for tomorrow.
Here's a little snippet of how things looked…
---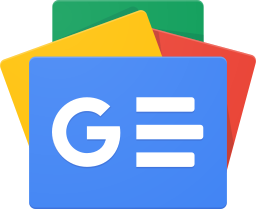 Stay up-to-date and support the site by following Bleeding Cool on Google News today!