Posted in: Comics, Recent Updates, san diego comic con | Tagged: comic con, Comics, entertainment, Kareem Abdul-Jabbar, Mycroft Holmes, san diego, san diego comic con, sdcc, sdcc '16, sdcc16, sherlock holmes, Titan comics
---
Kareem Abdul-Jabbar Brings Mycroft Holmes and the Apocalypse Handbook To San Diego Comic Con
Some times in life you get lucky and an opportunity presents itself and you just happened to be in the right place at the right time. That's what happened to me when I got an email saying that NBA legend Kareem Abdul-Jabbar would be coming to the 2016 SDCC and presenting his first comic book, Mycroft Holmes and the Apocalypse Handbook, from Titan Comics. As someone who grew up in Los Angeles at the time the Showtime Lakers were ruling basketball in the 1980s, Kareem Abdul-Jabbar was hero to me, but his use of his fame and intelligence in his post-NBA career in pointing out issues of social justice has brought him my respect in ways basketball never could. I contacted Titan Comics immediately about getting an interview with Mr. Abdul-Jabbar and covering his panel. Thankfully, it all came together. Mycroft Holmes and the Apocalypse Handbook, due out August 3, 2016, is Mr. Abdul-Jabbar's first comic book. The story is by Mr. Abdul-Jabbar and Raymond Obstfeld, with art by Joshua Cassara, colors by Luis Guerrero, and letters by Simon Bowland. This, however, is not Mr. Abdul-Jabbar's first time writing about Mycroft Holmes. He co-wrote, along with Anna Waterhouse, a novel titled Mycroft Holmes in 2015. However, the Mycroft Holmes in the comic book exists in an alternate reality than the one in the novel does. The comic takes Mycroft on a journey to locate destroy dangerous weapons that are very steampunk and comes from Mr. Abdul-Jabbar's reading many of the great writers of the times of Holmes such as Jules Verne, Jane Loudon, Mary Shelly, and more.
Mr. Abdul-Jabbar was a big fan of Sir Arthur Conan Doyle's Sherlock Holme's books and said he was fan of reimagining characters that people new, but Doyle in the original books made very little use of Mycroft, which allowed Mr. Abdul-Jabbar to shape the character very much how he wanted.
Sherlock appears in the first issue, but the book is about Mycroft and how he uses his skills. Mr. Abdul-Jabbar favorite part of the book is the relationship between the two brothers. Future issues of the book also include a strong female character that help Mycroft in achieving his goals.
Mr. Abdul-Jabbar was asked if he read comics when he was younger. He said he started off reading Batman and Superman, but in time started reading R. Crumb and Heavy Metal Magazine. When I interviewed him I asked if he still reads comics, and he said he still has his original Heavy Metal issues and one of his favorite stories was The Incal, by Alejandro Jodorowsky and Moebius. He also said that he had a signed Moebius piece as well.
I was able to read the first issue and the art in the book is top-notch and the story quickly sucks you in and at the end I couldn't wait to get issue two.

For further musings from Joshua Stone follow him on Twitter @1NerdyOne
---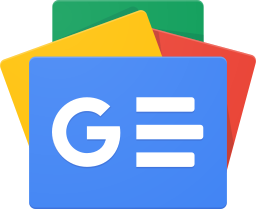 Stay up-to-date and support the site by following Bleeding Cool on Google News today!