"Wynonna Earp" Season 4: Behind the Scenes Drama, Favorite Moments, Size of Doc's "Gun" & More
All aboard the SYFY and IDW Entertainment Wynonna Earp SDCC 2019 panel!I had the pleasure of attending and covering all the previous Wynonna Earp SDCC and WonderCon panels, and I have been an "Earper" since before the show first hit the air, including picking up the first Wynonna Earp comics from Beau Smith in the 1990's as well as seeing the first two episodes and covering the red carpet premiere with the cast and crew at WonderCon 2016. With all that being said? This was the weirdest Wynonna Earp panel I've ever been to…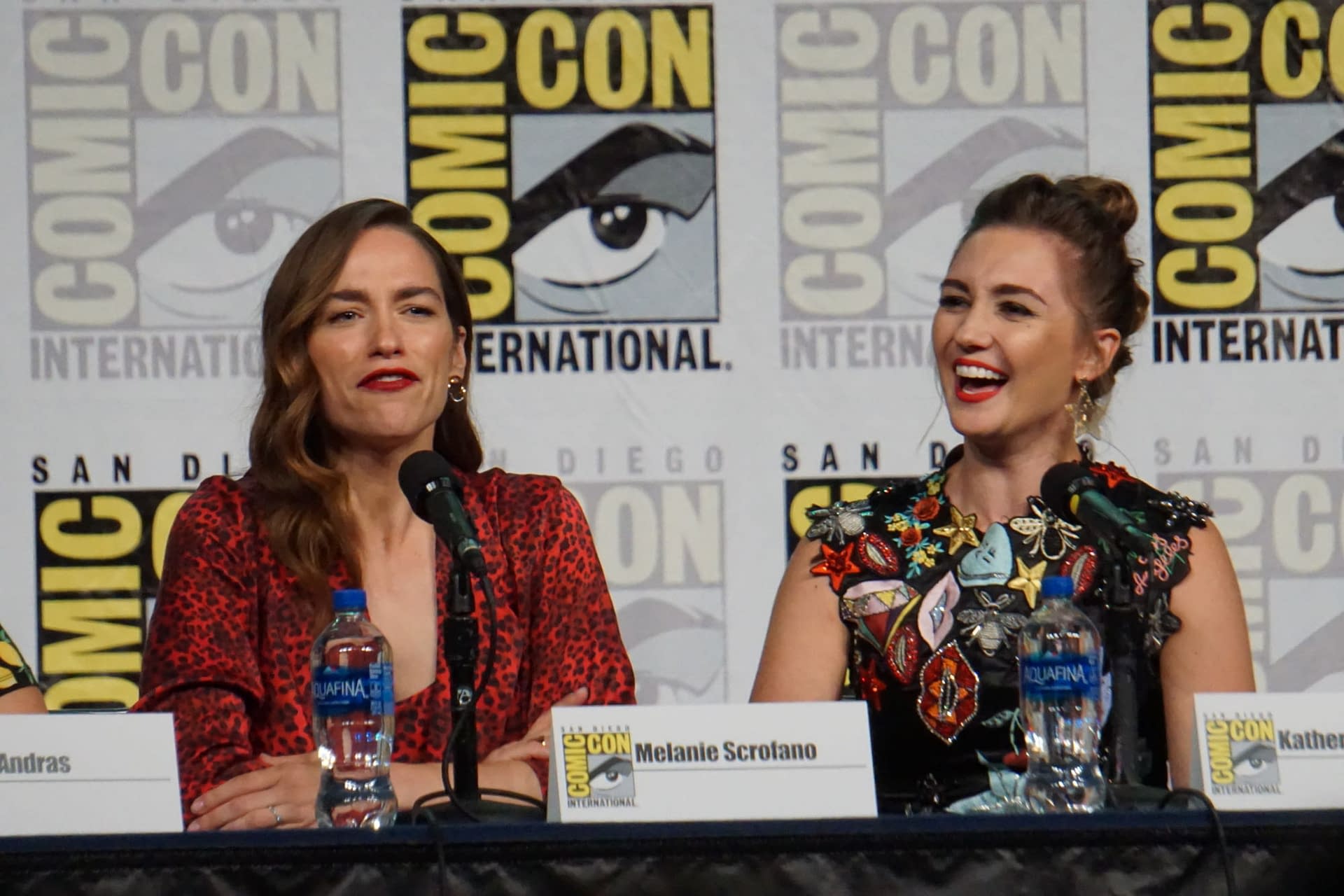 At the SDCC 2018 Wynonna Earp panel, it was announced the show was picked up for Season 4 and also that Funko POP! figures are on the way. At the SDCC 2019 Wynonna Earp panel, it was announced the Season 4 would definitely be coming and we even saw the first-ever release of a Wynonna Earp Funko Pop at the convention. Of course, the figure was one of the few only available for sale at SDCC itself and not at any partner stores – and it was also limited to only 1000. So unless you were one of the lucky ones to win the Funko lottery, the only way you can get it is by spending somewhere north of $100 on eBay.
Also different this year was who was on the panel – or more importantly, who wasn't. Shamier Anderson (Deputy Marshall Dolls) is now a former cast member. Both Tim Rozon (Doc Holliday) and Dominique Provost-Chalkley (Waverly Earp) also known as one half of the aptly named "WayHaught," were also not in attendance, however they did send in a video of the two of them together performing a slightly modified version of the show's theme song.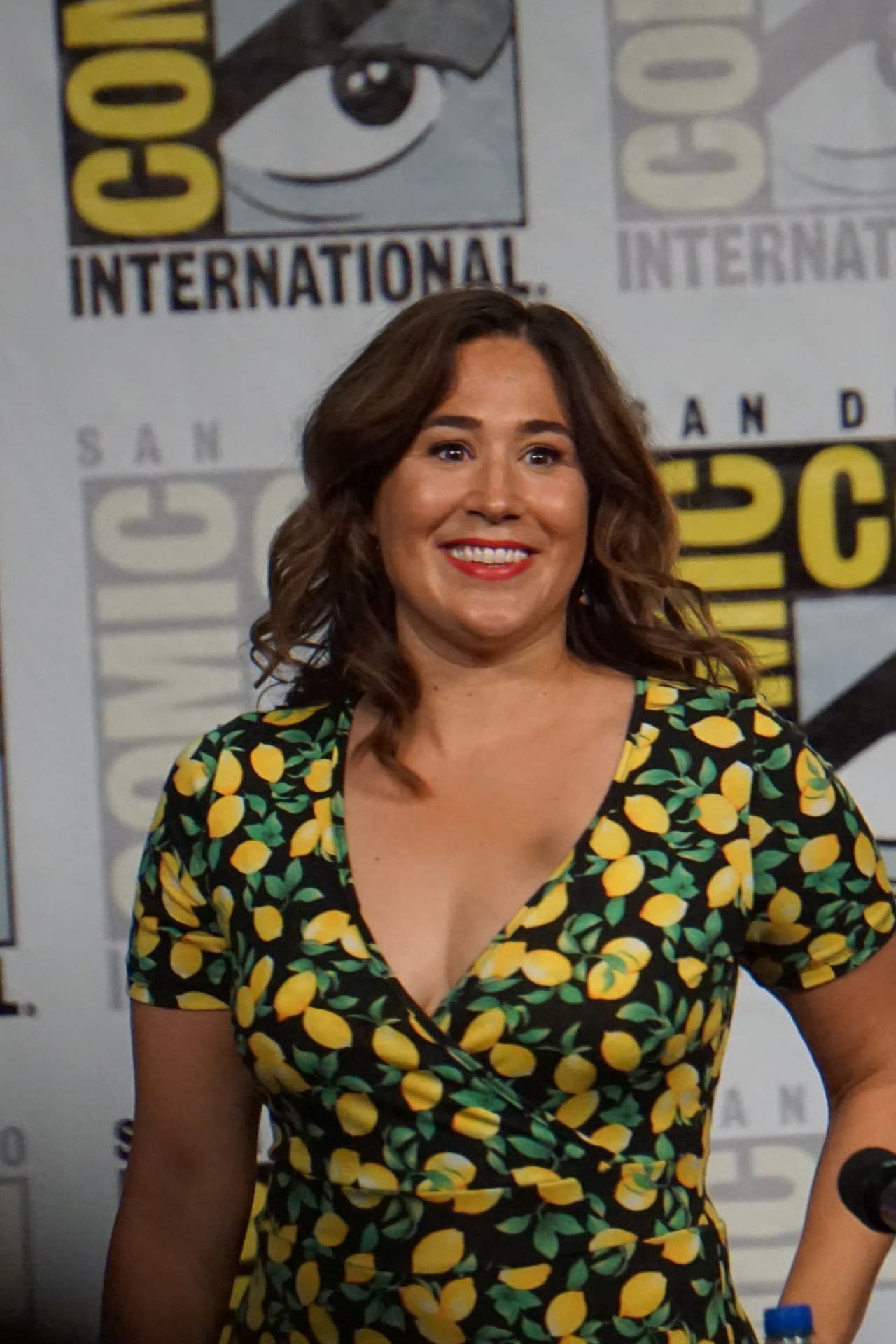 But even with the weirdness of some missing cast, the show being announced for a Season 4 a second SDCC in a row, and not getting the figure, the audience made sure that the Wynonna Earp panel was one of my favorites of the convention. In attendance was show creator Emily Andras, Wynonna Earp herself Melanie Scrofano, the other half of "WayHaught" Katherine Barrell, the creator of the comic Beau Smith, the Holliday bride and bloodsucker herself Chantel Riley – and for the first time ever on an SDCC stage, Sheriff Nedley himself, Greg Lawson. After a blooper reel and the video from Tim and Dominique, it was confirmed that Season 4 is back on track for 2020 – which caused the crowd to go wild.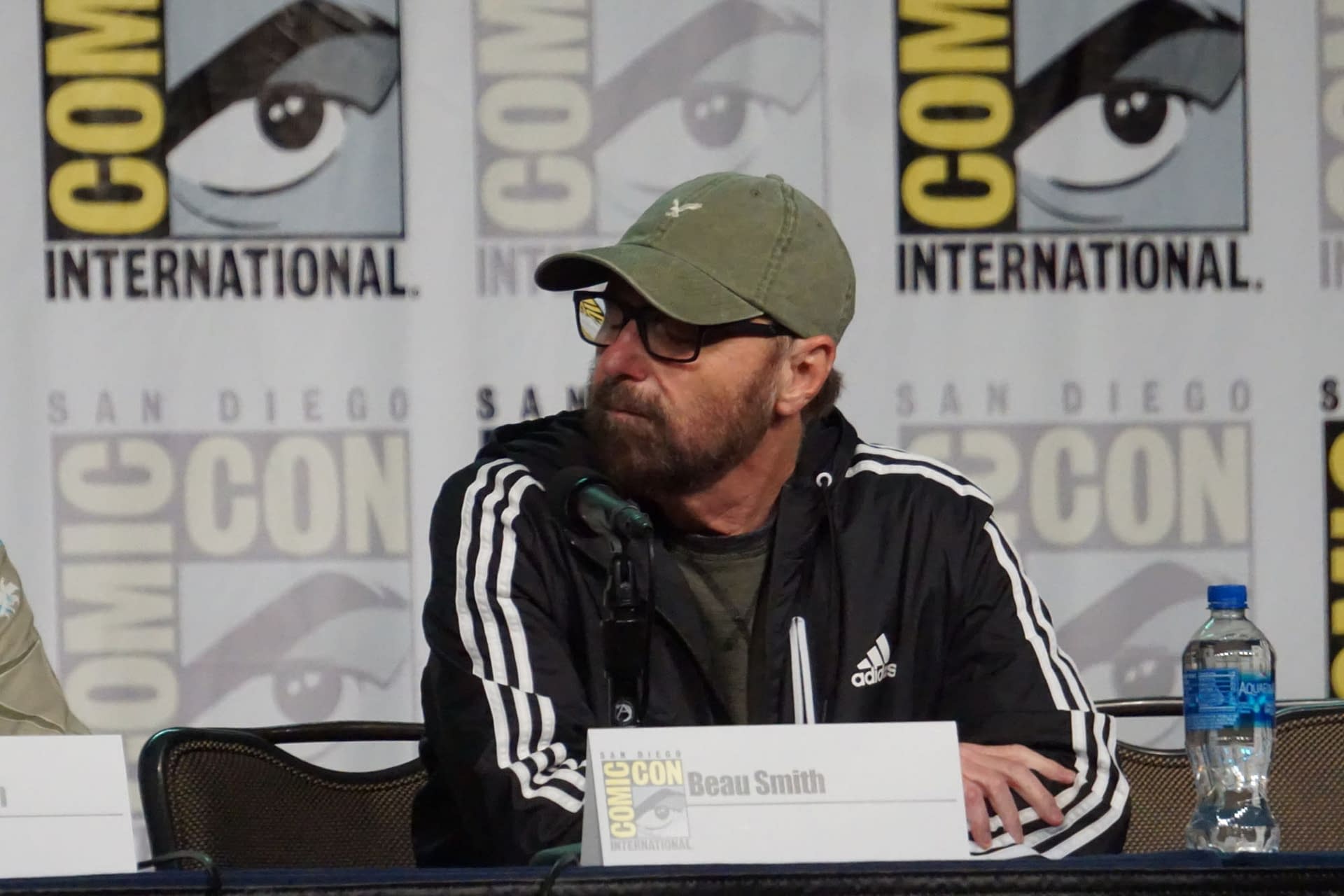 Emily said that with the long break between seasons, she is hoping to make the new season the "Earpiest" of "Earpy" seasons. Melanie was asked about Wynonna now having a sword, and she said it had been so long she forgot that Wynonna now had a sword. Katherine was asked how she would plan a "WayHaught" wedding, and she drew quite a laugh when she said that Wynonna would probably "fuck it up." She then read the back of her name plate, which said remember that some of your audience may be under 18. Melanie then feigned being upset, saying her children were in the audience and they had never heard "that word" before – then she said that "word".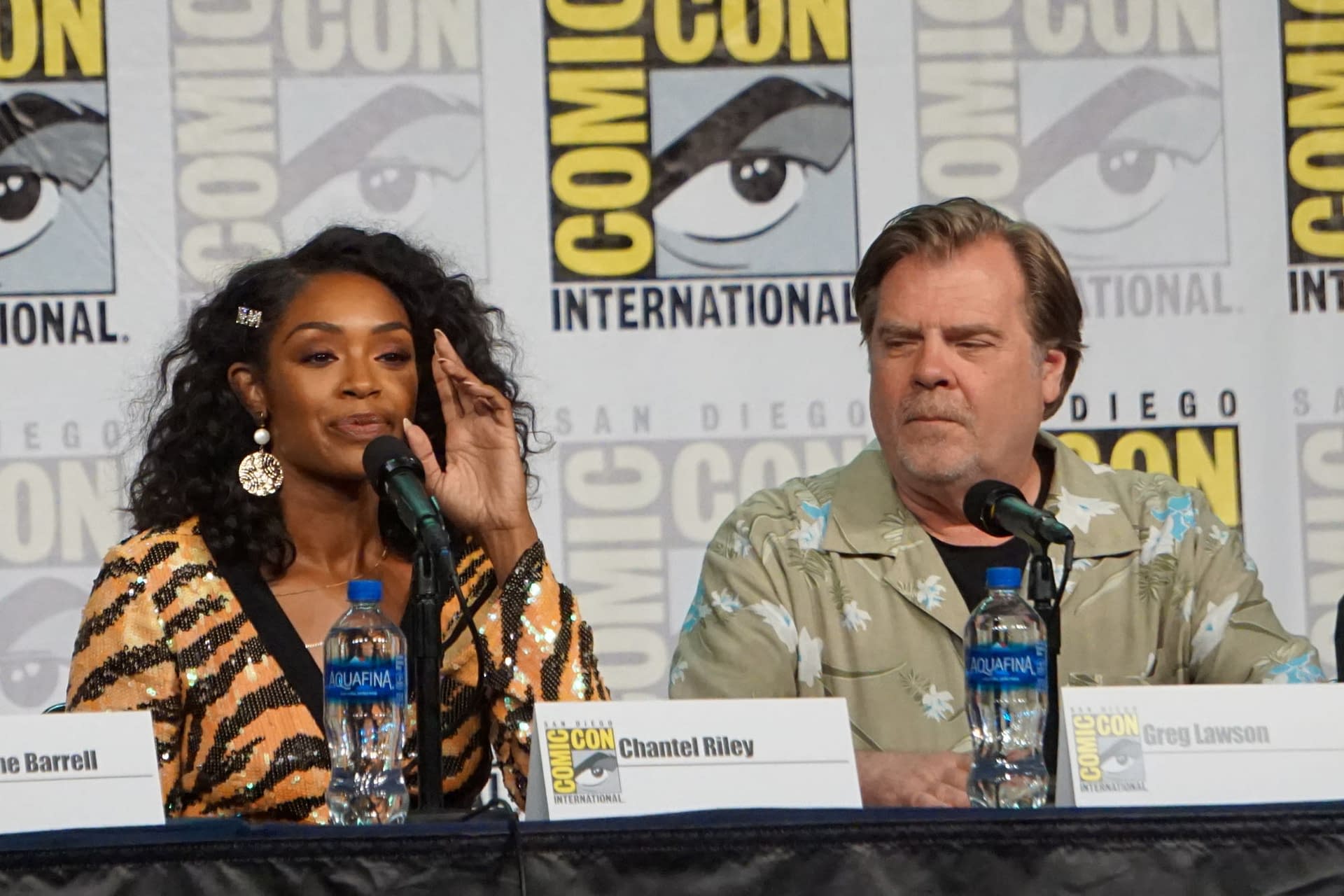 Emily was talking about what the show had gone through this past year, with a new season potentiall not happening due to financial issues for the production company. Because of that and everything else that is happening in the world, she wants the season's poster to be all the cast's beautiful faces, and just the word "fight." Melanie was asked what her favorite Wynonna moment was, and Melanie started crying – which she also did during last year's press round table to one of the questions I asked her (so I didn't feel as bad now?). Melanie said all of Season 2, with Emily and the writers changing some of the show's plans and having her character also be as pregnant as she was in real life – and then Emily started crying too.
One of my favorite questions asked was about what tattoo their characters would get. Chantel said Doc's hat. Melanie responded with Doc's heart, and then Chantel held her hands out several inches apart and said Doc's "gun" – which drew a laugh from the audience and a reminder about what it says on the back of the name plates.
So with Season 4 expected to begin filming January 2020 – which hopefully means when SDCC 2020 rolls around next year, we should be getting Wynonna Earp back. Hopefully, we'll have a full line of Funko figures, including a "WayHaught" two pack with Waverly in her cheerleader costume.