Keith Giffen Revives Inferior Five for DC Comics in September – What to Do With Woody Allen?
To be fair, it's not the first time Keith Giffen has expressed his admiration and fascination with DC Comics' The Inferior Five. But now it looks like he's gone and roped Jeff Lemire and Michelle Delecki with him for a back-up strip. They should know better.
The Inferior Five are a parody superhero team created by E. Nelson Bridwell and Joe Orlando for DC Comics back in 1966. They were intended to be sons or daughters of members of a much more successful superhero team,the Freedom Brigade, a parody of the Justice League of America. While most of the Inferior Five were based on popular DC characters, Merryman was based on Woody Allen.
Which might, possibly, be a tad problematic right now. The others were Dumb Bunny, Awkwardman, The Blimp and White Feather. They have popped up sporadically over the years, most recently in The Brave And The Bold and reinterpreted as the Superior Five in Villains United.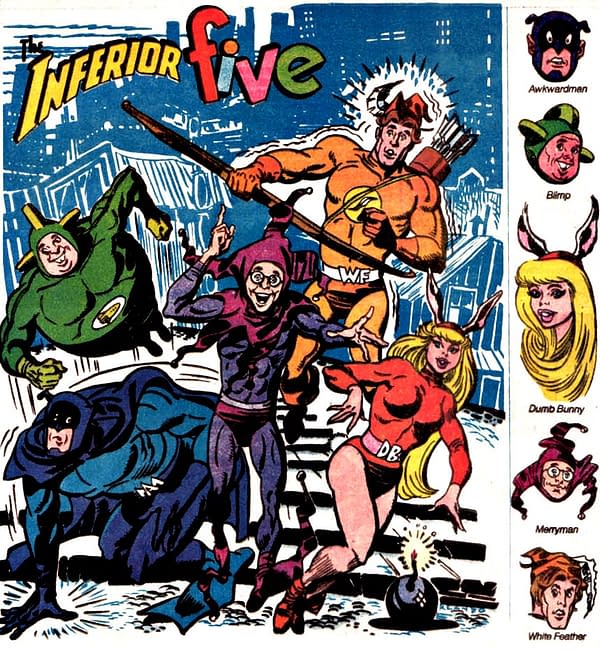 But now it looks like it's time for a complete reboot. It's also what Dan DiDio seemed to have on his desk over the weekend... which I totally missed. Damn you, Dan.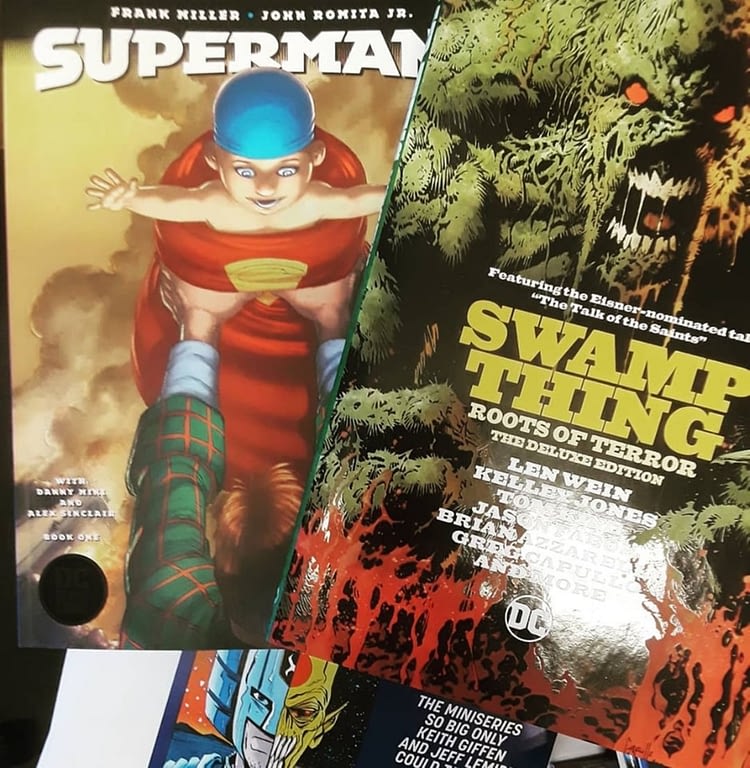 INFERIOR FIVE #1
written by KEITH GIFFEN and JEFF LEMIRE
art and cover by KEITH GIFFEN and MICHELLE DELECKI
backup story written by JEFF LEMIRE
backup story art by JEFF LEMIRE
variant cover by JEFF LEMIRE
The citizens of Dangerfield, Arizona, are beset by strange goings-on after the "Invasion" that rocked the DC Universe, but only five misfit kids seem to notice them. Can they uncover what's happening before some sinister force collects them all? Find out in this new miniseries!
And in the backup feature with story and art by Jeff Lemire, the Peacemaker is on a top-secret mission from Checkmate and Amanda Waller to find a mysterious weapon before the Russians can.
ON SALE 09.18.18 | $3.99 US
1 OF 12 | 32 PAGES | FC | RATED T
This issue will ship with two covers.
Please see the order form for details.