Tzvi Lebetkin writes,
Running a Kickstarter campaign isn't a sprint, and isn't marathon. It's a marathon sprint of constantly being on your A-game, and then constantly upping your A-game.
Now we're in the dying days of the campaign for Biblical: Bible stories for atheists, creationists, rationalists and rogues, and light is at the end of the tunnel – that's when even your A-game doesn't suffice, and it's time to hit the turbo boosters, and go full throttle!
But let's rewind the tape for a minute and catch everyone one up. First published in 2014, 'Biblical' has been doggedly going strong ever since, building up a dedicated audience. Now collected into one massive bumper volume by Rats and Crows publishing, concluding the story arc, as well as stuffing the packing full with an eye bulging array of heavenly extras.
Despite our relentlessly Biblical accuracy, it remains ALWAYS resolutely egalitarian. The only message that it's sermonising is that we want to tell great stories, and make fantastic comics.
Those sentiments were reflected within this first stretch goal (available to all backers of every level), which is an entire bonus chapter, entitled 'The Truth in all Things' based on a story from the Zohar (the ancient book of Jewish mysticism). The chapter tells the tale of Truth protesting the creation of humanity, and presenting a cast iron case by laying out the many atrocities that would be committed by the species, mostly in the name of their creator. For his pains Truth is thrown from Heaven and shatters when hitting the earth. The shards of Truth the work themselves in everywhere. In every time, every place and every ideology, making all outlooks have truth within them.
And I'm TOTALLY stoked to get drawing it! I've always had a sneaking suspicion that Truth was a bit of a dick.
So, now we're on full throttle with a campaign, that's always been traveling at break neck speed. We smashed our modest goal in the first few days, and then got to our first stretch goal a week or so later. Now we're on our second stretch goal.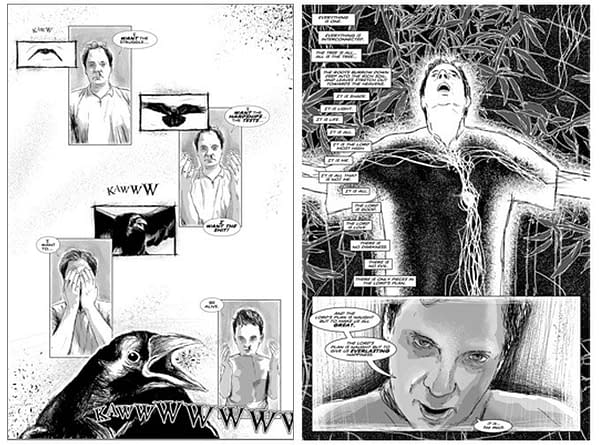 Which is another bonus chapter – this time inextricably connecting the hanging of Julius Streicher, the final Nazi executed after the Nuremberg trials, to a near averted holocaust centuries earlier in ancient Persia. (Yeah, I know that sounds crazy, but Streicher's last words kinda confirmed it. Directly pointing to the date of his death cryptically encoded into the Book of Esther, which talks about the aforementioned ancient Persian adventure).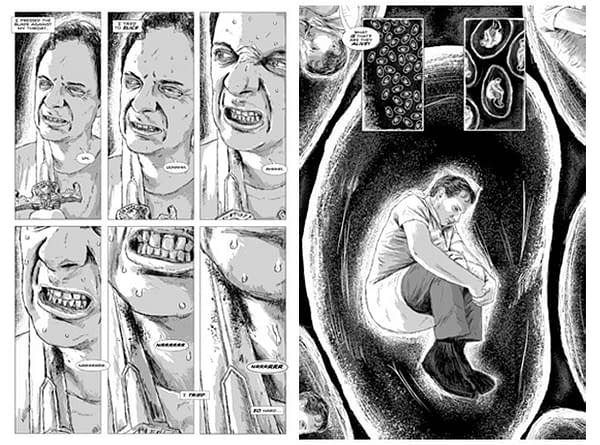 But even more exciting than adding another chapter to this already massive tome, is offering a truly fantastic package for Bleeding Cool readers.
In the Bleeding Cool rewards you don't just get the graphic novel – but also a bumper pack of Rats and Crows other titles for your enjoyment.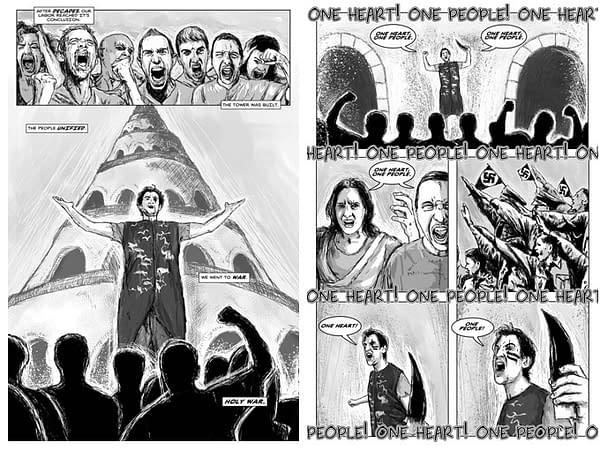 Biblical: The Holy and the Dead is now on Kickstarter, but hurry – the campaign closes on June 11th –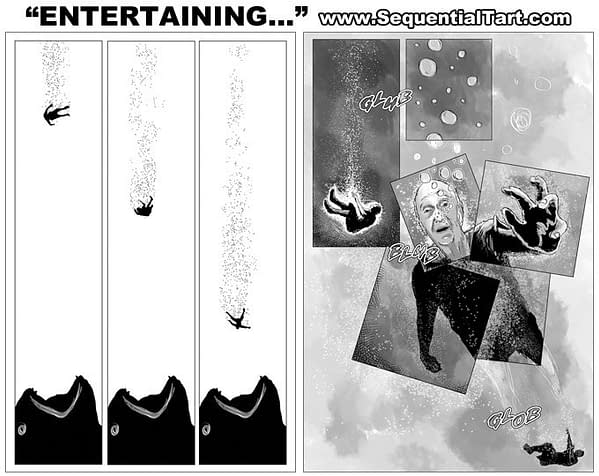 Promo videos:
https://www.youtube.com/watch?v=1YZZlL5RhtM
https://www.youtube.com/watch?v=ulGD0M1y3_Y
Image links:
http://biblicalcomix.com/Biblical_HolyandtheDead_cover.jpg
http://biblicalcomix.com/Biblical_Pages101.jpg
http://biblicalcomix.com/Biblical_Pages102.jpg
http://biblicalcomix.com/Biblical_Pages103.jpg
http://biblicalcomix.com/Biblical_Pages104.jpg
Enjoyed this article? Share it!