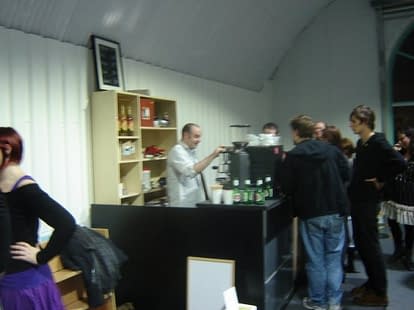 Word from attendees from the Mark Millar/Frank Quitely soiree at Glasgow's Plan B Books graphic novel store are filtering in…
So what do we know?
Well, despite much speculation, there is no Mark Millar/Frank Quitely project. At least not yet. And certainly not being announced on Monday.
Frank has has health issues, which is why he's reduced his output mostly down to covers of late and couldn't return to Grant Morrison's Batman And Robin. But, as well as his upcoming Multiversity book Pax Americana, he's been drawing new pages for the Absolute We3 edition. The original intention of the comic back in the day was to be three thirty-three page books, We3x33 if you will, but that fell by the wayside on publication. However that's the model for this Absolute version, increasing each issue's content by a full third. And Morrison has written the first eleven pages to be inserted into the first issue.
And as to who Millar's mystery artist is for Monday's announcement, it looks like, yes, it is a new comic book, and Frank says that it's a bigger name artist than him…
Whatever it is, Mark Millar says he wrote it six years ago, and it's in the superhero area. And that he's been talking at Walking Dead broadcasters, AMC about it.
I'm wondering… is it the Dave Gibbons project, the reporting of which kicked off the Bleeding Cool site eighteen months ago?
BBC Scotland was filming in the Plan B shop for their superhero documentary. And an impressive looking store it is tooalthough a number of attendees pointed out that they own more different graphic novels than are currently stocked there. Plan B did report a brisk trade on Friday evening however. I get flashbacks to the "you've sold all the books, Manny" scene in Black Books…
Enjoyed this article? Share it!