Posted in: Comics, Recent Updates | Tagged:
---
Mark Waid On Bob Harras… Ten Years Ago Bleeding Cool always likes to welcome big hires in the industry in its own unique way – from Steve Rotterdam's ball gag to Dan Buckley's chicken hat. Well here's something from a classic Warren Ellis interview episode of Come In Alone for Comic Book Resources back in 2000 – when I was still writing All The Rage, timeline fans… Warren in bold, Waid in… not.
Word has it that you're no longer welcome at Marvel after a statement you made on my Forum about Bob Harras. What's your take on Bob's time at Marvel in your experience?

Yeah, that's at least temporarily true. Apparently, the fact that Bob was fired for unfair and wrong reasons one September rather than for all the tens of hundreds of RIGHT reasons he'd racked up in the seven years PREVIOUS gave a lot of staffers a sudden change of heart. Amazing. Overnight, they forgot what a two-faced, cowardly liar Bob had been and what crap they'd all had to suffer through because of his shortcomings as a manager. Instead, everyone was lighting candles for Bob. Jesus. You want to know the truth? In my humble =koff= opinion, Bob did as much to help destroy the comic book industry during the 1990s than any other single human being alive. Yes, even more than Gareb. I'd even let Ron Perlman out of Hell before I'd pardon Bob. For years and years and years, the editorial philosophy at Marvel was to make each and every comic book as labyrinthine and confusing as creatively possible. Marvel had the single highest-profile comic book in the Western hemisphere–X-MEN–and Bob did everything imaginable to make it completely incomprehensible and inaccessible to new and/or casual readers. Everything.

"But, Mark…" I hear the whine. "But, Mark, Bob kept the X-books best-sellers in the industry during his tenure." Technically true–but let's look at the sales figures. Over the last six years, the sales margin between the X-books and their nearest competitors has dwindled from about three-to-one to barely 1.5-to-one. Woo-hoo. Cigars, everyone.

Here it is in a nutshell: Did you see that stupifyingly atrocious piece-of-crap X-MEN sampler comic in TV GUIDE? My rage had no words. It was a textbook example of how NOT to write and draw something a prospective first-time reader could possibly understand or enjoy or want to see more of. Hell, I've been reading comics for 34 years and I had to read it three times to figure out what was going on. TV GUIDE. Eight million households. A once-in-a-lifetime opportunity for new market exposure. And everyone connected with it failed miserably. Fire them. Fire them all. We're DYIN' here. We cannot afford to blow ANY opportunity to find new readers.
Will Mark be working on anything for DC in the near future?
P.S. Probably not Al Milgrom either…
---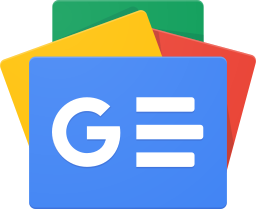 Stay up-to-date and support the site by following Bleeding Cool on Google News today!