Posted in: Comics, Recent Updates | Tagged: Comics, isaac perlmutter, marvel, MVL
---
Marvel Makes Minor Amends To Royalty Agreements – Takes 7%
Bleeding Cool has made note of the continued salami slicing of budget at Marvel Comics. The firing of staff without a decrease in workload for the department. The reduction and justification for every expense, no matter how small, in the offices. The move from some projects to a "B" rate of pay for letterers, colourists and inkers. Axel Alonso talked about a change in the profit level at which a book can continue publication at Marvel – which includes cancelling mini-series half way through publication – or even before they're published. And Bleeding Cool has also learned that exclusive creators are being persuaded to move off smaller books to bigger books to justify their higher exclusive page rates and perks (known as the Nextwave effect).
But here's one that doesn't seem to have been noticed. And maybe that's the point.
Marvel sent out an updated payment agreement about a month ago to their freelancers that (finally) included digital sales. Everything else in the contract appeared to be the same. Except for one clause.
In the section where they mention trade paperback royalties, the split between Marvel and the creators seems the same as the old agreement, but they've actually increased the percent of books that are exempt from royalties due to the ambiguous "returns, anticipated returns, promotional copies and damages." It used to be 25%, now it's 30%.
Effectively, that means all creators are now taking a 5% pay cut on their royalties for all trades and collected editions, than previously, and Marvel have increased their profit margin by a similar amount. This includes collections sent to comic store retailers, who can't return the collections anyway.
Marvel declined to comment. Of course, whatever changes are made, it's never going to be as bad as this deal…
UPDATE: Yes, of course, it's a 7% not a 5% decrease in royalties, as it's 5 points from 75%, not 100%…
---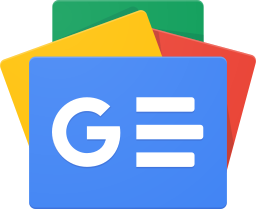 Stay up-to-date and support the site by following Bleeding Cool on Google News today!