"Marvel's Agents of S.H.I.E.L.D." Season 6 Finale Preview – Reading "The Sign" For "New Life" [SPOILERS]
It's that time again, folks. Time for ABC's Marvel's Agents of S.H.I.E.L.D. to pick themselves up, dust themselves off, and save the world – again. In its six seasons of being on the air, S.H.I.E.L.D. has taught us to associate "season finale" with "apocalypse." And this year will be no different. Izel (Karolina Wydra) is hell-bent on opening a wormhole to her world, bringing forth an army of non-corporeal aliens. The Agents, separated, desperate, and grieving, are all that stand between the world and mass possession. ABC Studios is billing Marvel's Agents of S.H.I.E.L.D.'s two-hour Season 6 finale, "The Sign/New Life," as "epic." But will it also be deadly?
Slight spoilers and heavy speculation to come.
The official ABC Studios description:
Marvel's Agents of S.H.I.E.L.D. Season 6 Episodes 12 and 13: "The Sign/New Life" – With time running short, the team will have to go to hell and back to stop the end of everything. Who will survive?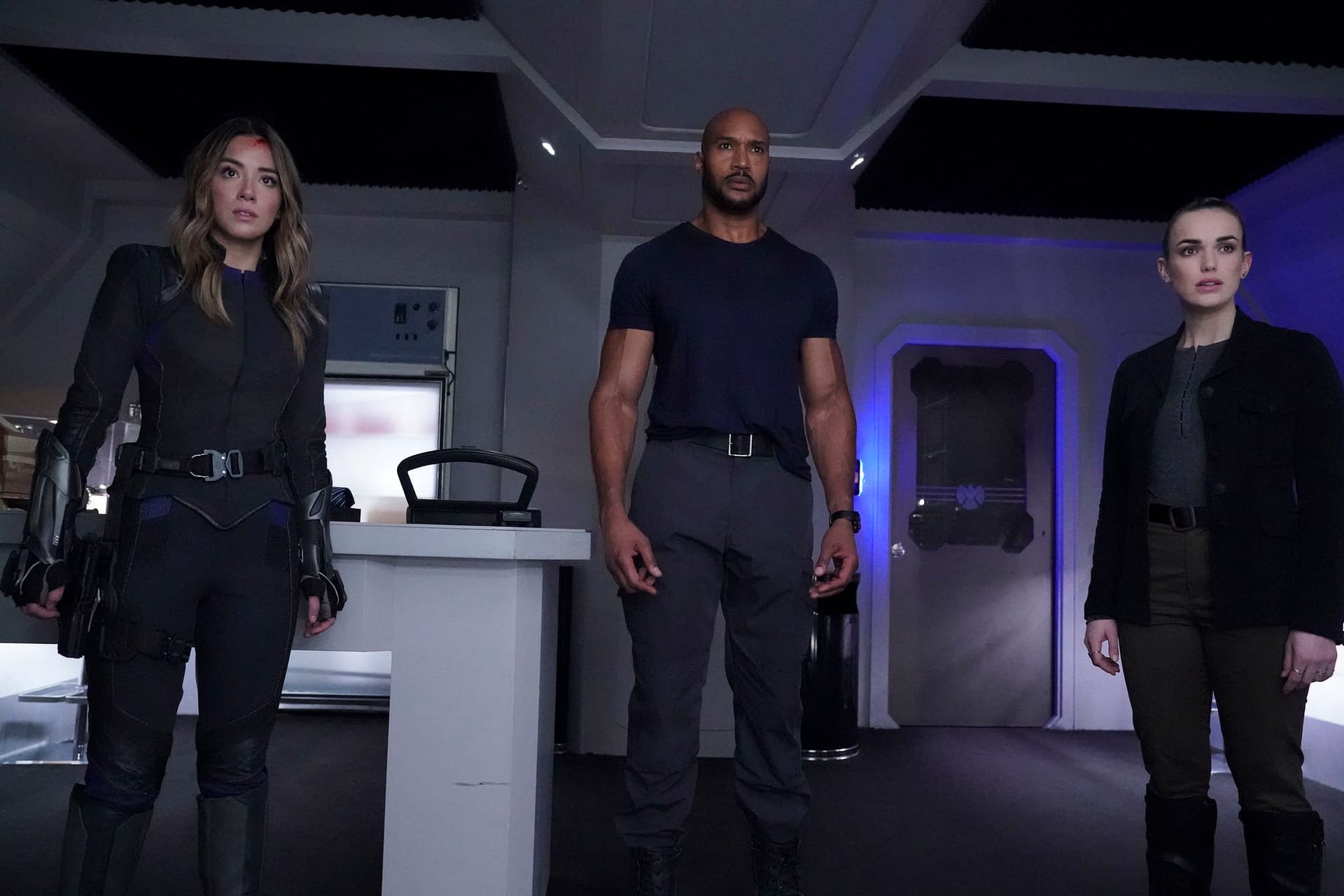 Lets start by picking apart that episode description. "The team will have to go to hell and back" is an interesting turn of phrase. Agents of S.H.I.E.L.D. has gone to a lot of horrible places, but literal hell has not yet been one of them. However, the team has come into contact with a" fear dimension." This season, Izel explained that what the Agents thought was a "fear dimension" was, in fact, her home world. Humans under the influence of the monolith for creation only have the power to manifest what they fear.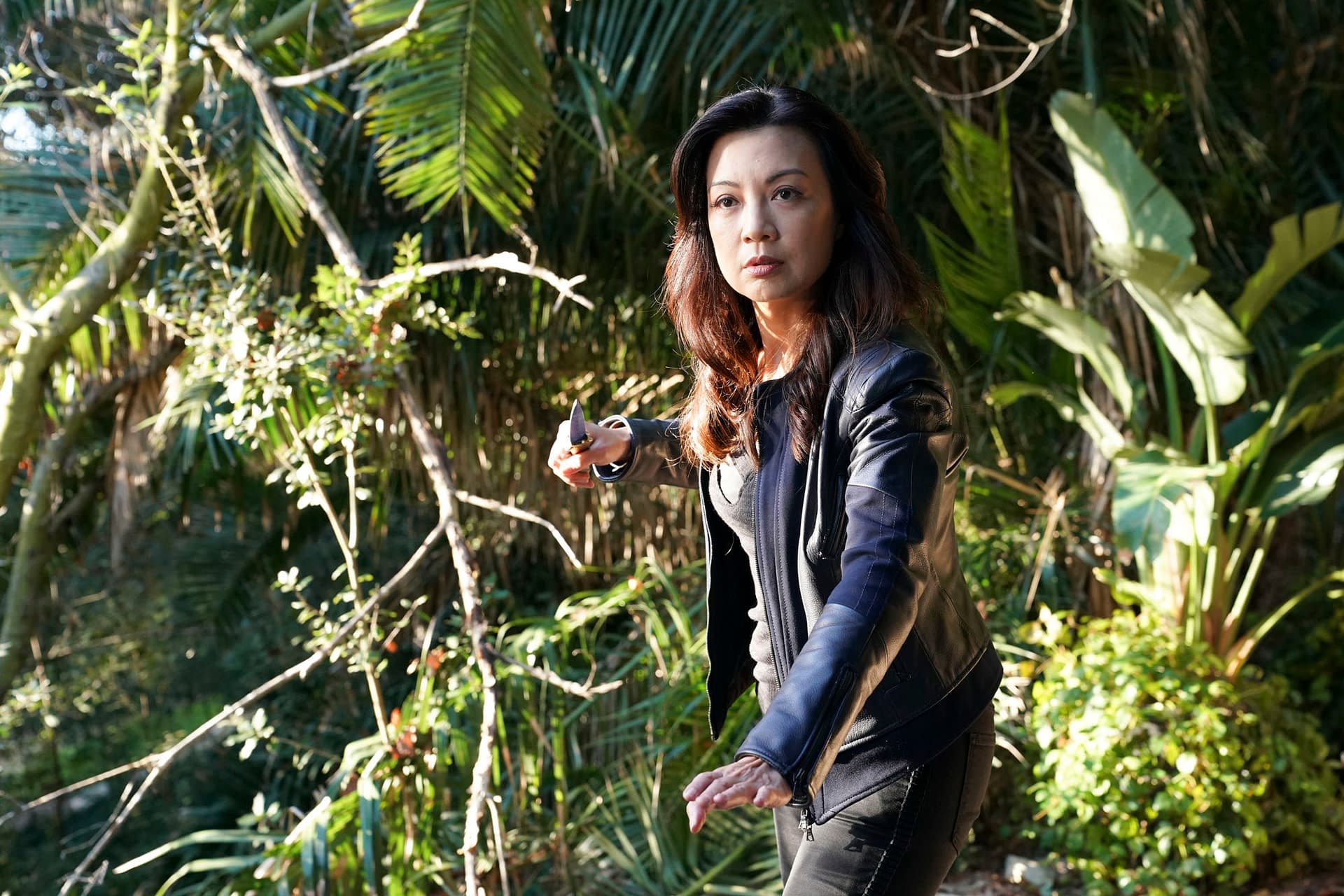 Examining the episode description and the still images from the season finale released by ABC (seen throughout this article), very few things become clear. Several of the scenes shown in the images strongly resemble previous S.H.I.E.L.D. sets, maybe from fear projections of the Agents? Therefore, it is possible that the Agents are going to travel to Izel's home world and literally face their fears. That could be one definition of "hell."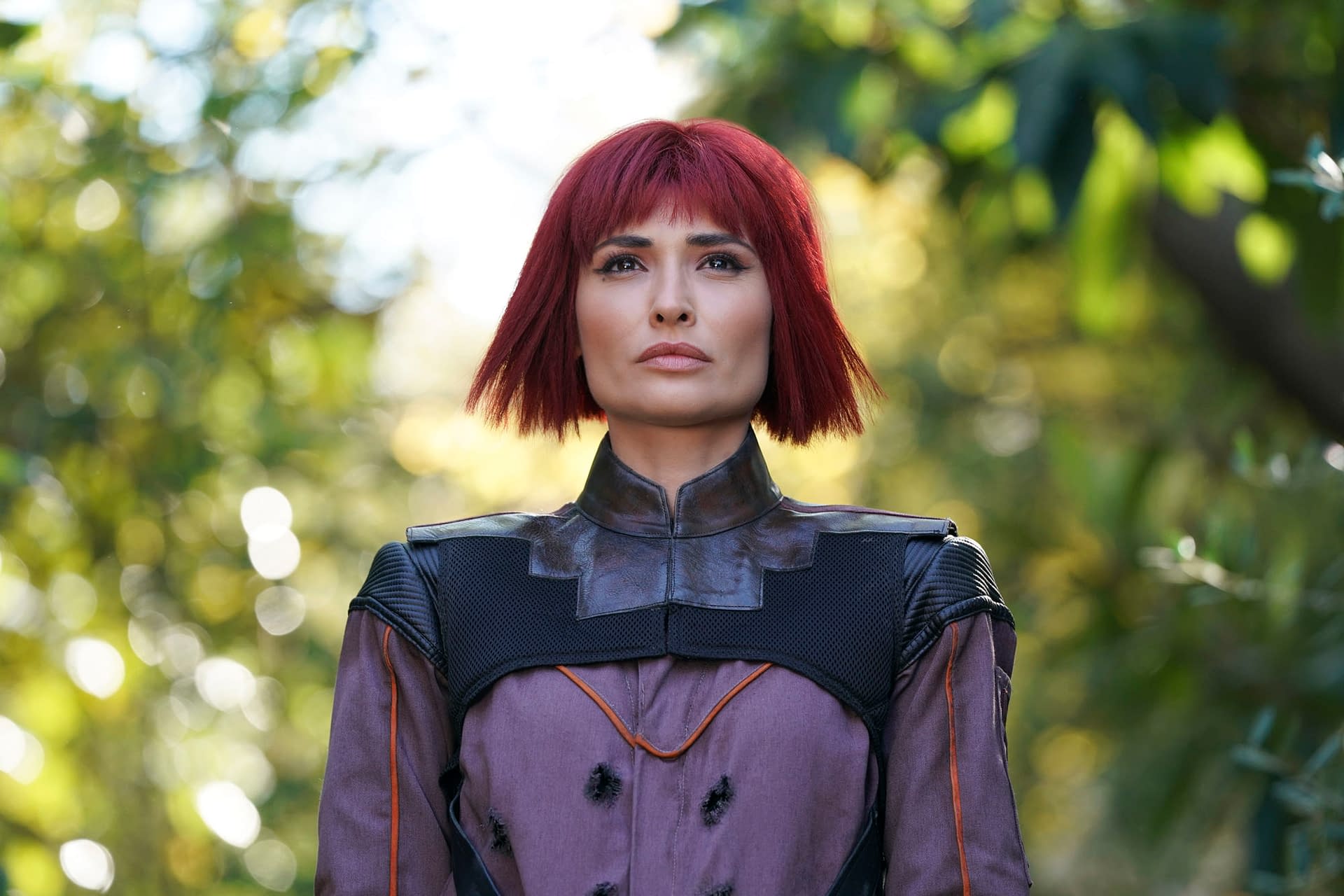 In the images, we see several clues. Multiple members of the S.H.I.E.L.D. team, and Sarge (Clark Gregg), appear to be on the Zephyr and/or the darkened command center of the Lighthouse. Izel, May (Ming-Na Wen), and Daisy (Chloe Bennet) are doing some sort of seek-and-destroy chase in a wooded area. It looks like Earth, possibly around the jungle temple. Simmons (Elizabeth Henstridge) is in several of the photos, but she looks…different. With her "mistress pain" hairstyle and upscale prison warden outfit, it is unclear if the person pictured is the real Simmons. Additionally, what happened to her bangs?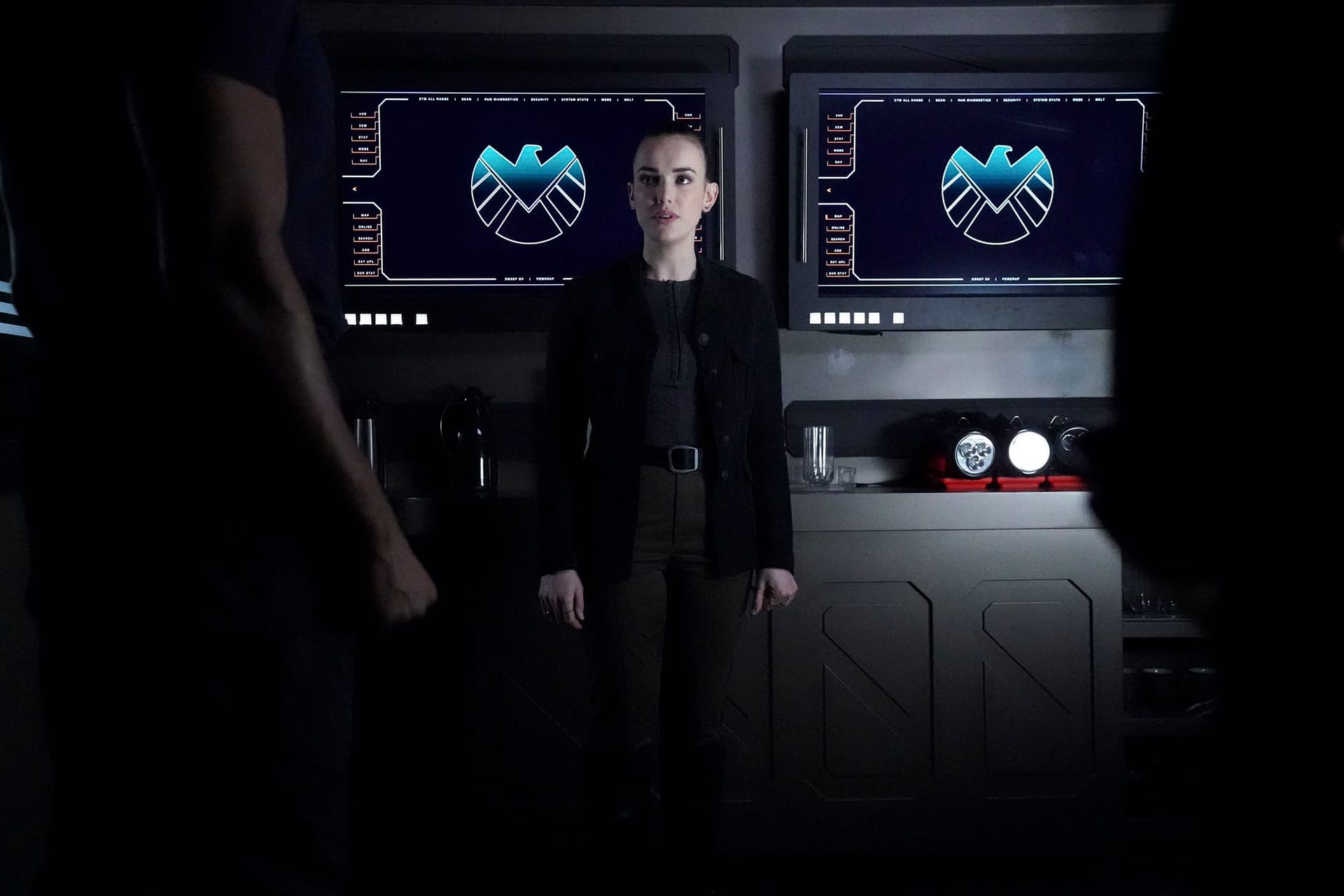 The preview clip above shines a light on another aspect of the finale, the events unfolding inside Izel's hidden temple. At the end of last week's "From the Ashes," Mack (Henry Simmons) and Yo-Yo (Natalia Cordova-Buckley) were being used by Izel to re-create the monoliths. The alien is counting on the Agents thinking about the structures and hoping that the gravitonium device will create them. From the looks it it, her plan works, least temporarily. The monoliths materialize – and then they turn into a big scary wave of liquid monolith rock that Izel knows how to wield.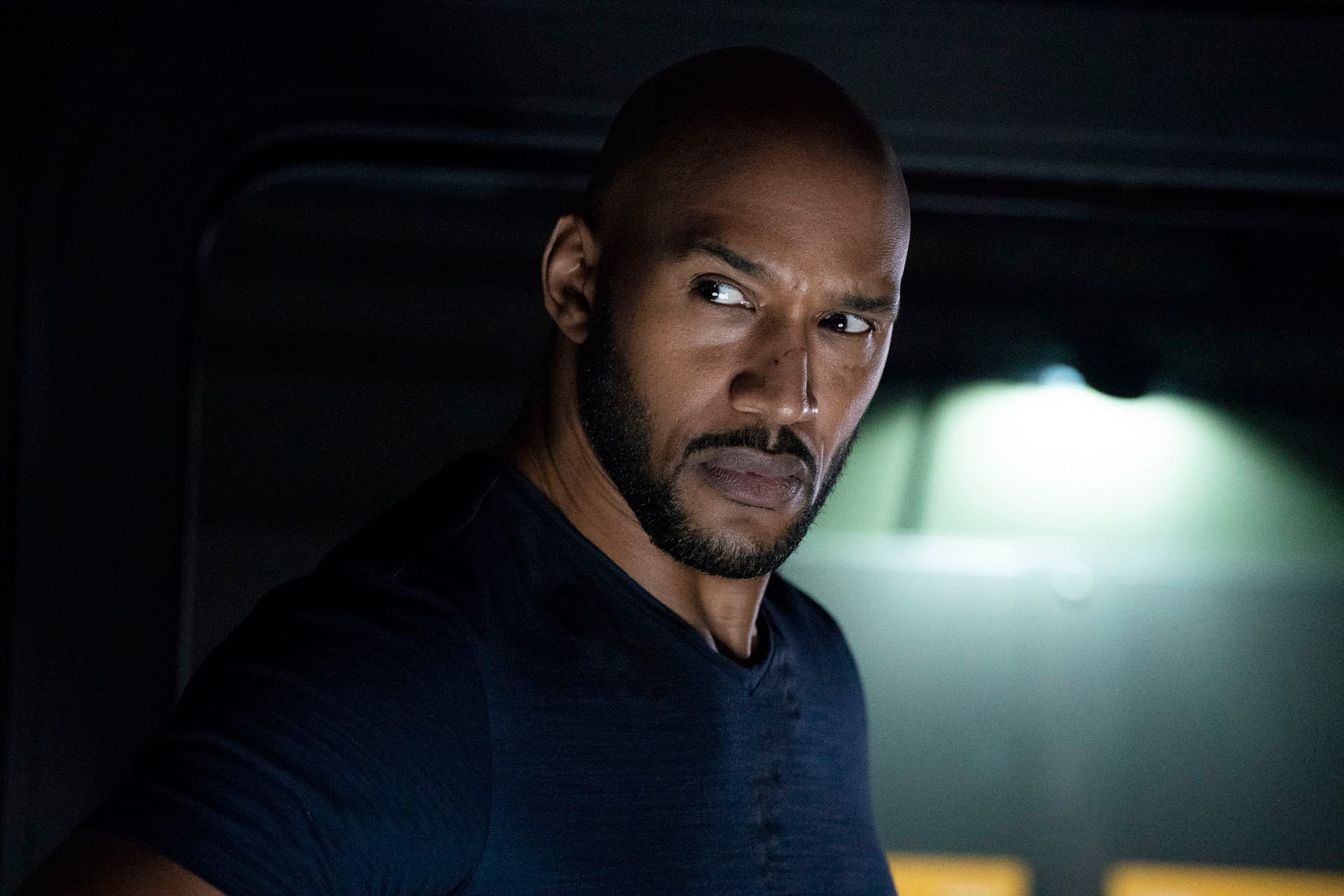 Speaking of unpredictable, scary weapons, Sarge is worth a mention here. When last week's episode faded to black, Sarge had picked up the harmonic sword and had some sort of spiritual experience. What remains unclear is whether Coulson's conscience is strong enough to keep Sarge's internal rage monster at bay. On the heels of last week's emotional revelation, we know that Coulson is a part of Sarge, but we don't know who is in control. Coulson may be in there, but he's not alone, and he's not the same. May, however, is still determined to save the man she loves. The question is, can Coulson be separated from the being that inhabits him? Even if he could, he still wouldn't be May's Coulson.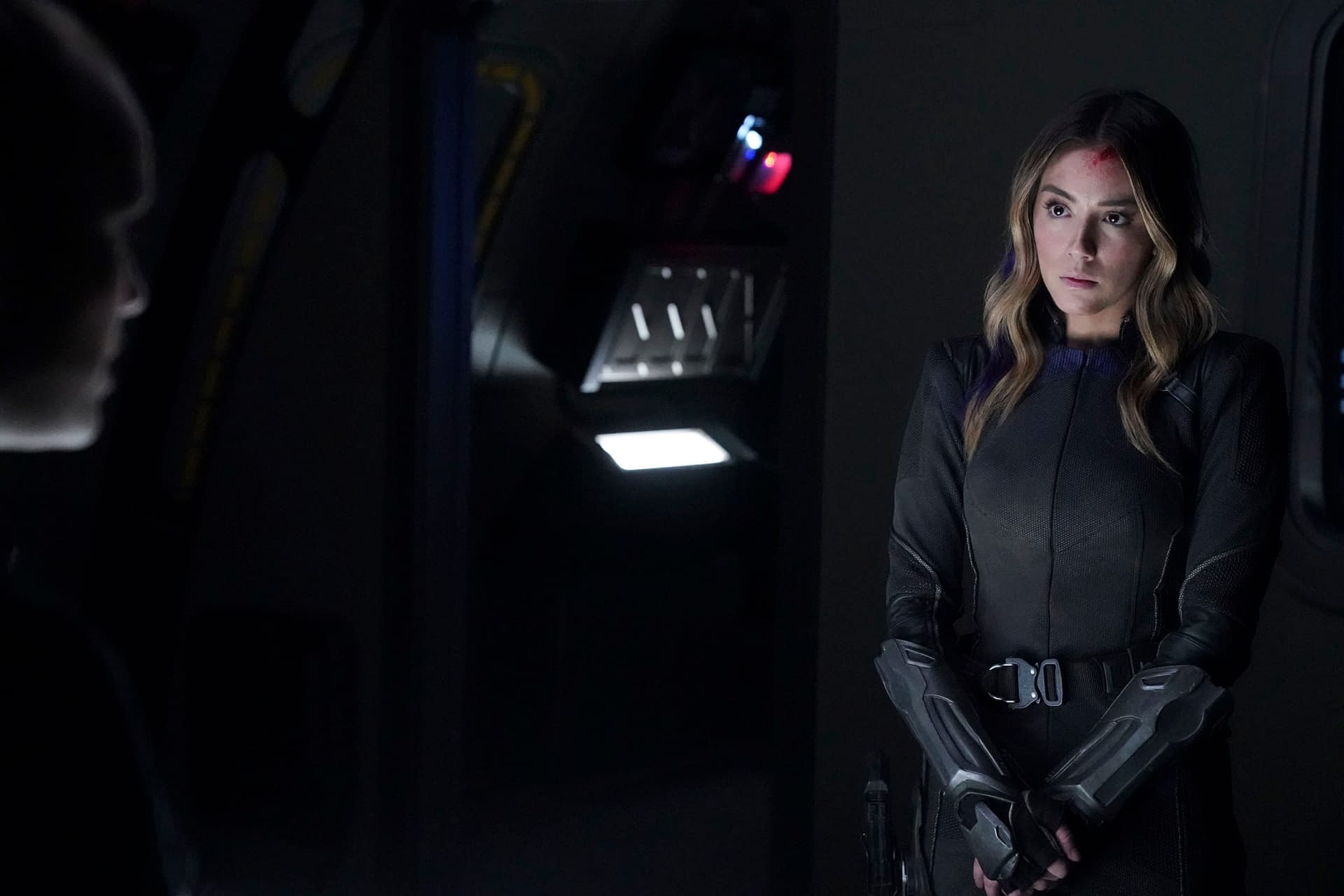 Hey, wait, that quick image there! Is that an evil Chronicom hunter? Is Enoch headed in to save the day? Too brief of a glimpse for any more information.
The end is nigh, the stakes are high, the villain is weird, and time and/or space travel may be involved. Sounds like a Marvel's Agents of S.H.I.E.L.D. season finale to me! However, for the first time in its six-year run, S.H.I.E.L.D. heads into a season finale having already been renewed for next season. Keep in mind, just because the show is coming back for a seventh season doesn't mean all of the Agents will. This season has already had a lot of redshirt deaths, but the core team has managed to survive intact. All of that can change in a blink of an eye. After all, everyone is fair game in a season finale.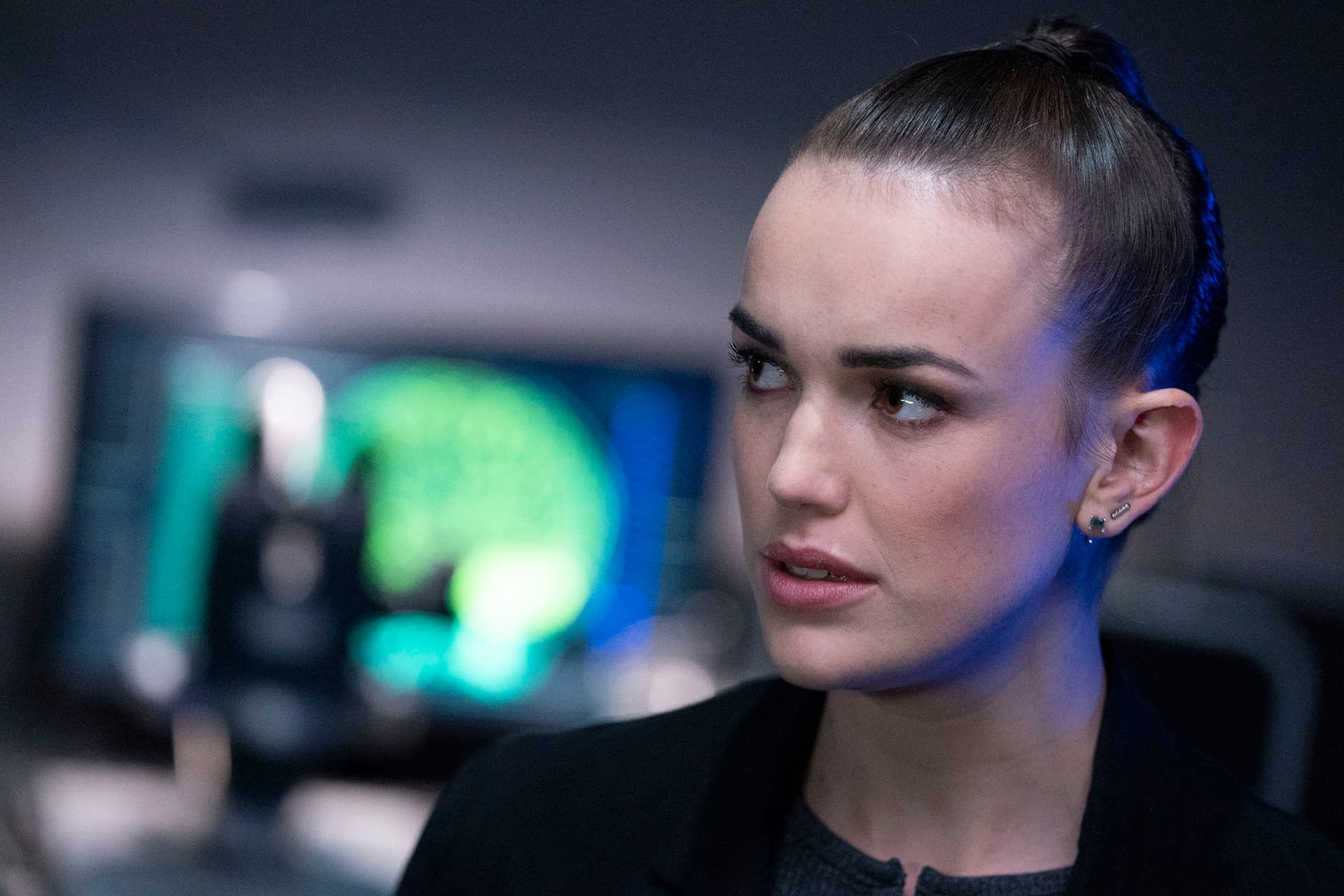 The the two-hour Season 6 finale of Marvel's Agents of S.H.I.E.L.D. airs Friday August 2 at 8PM on ABC.