Mighty Marvel Geeks Issue 79: The Fantastic Embargoes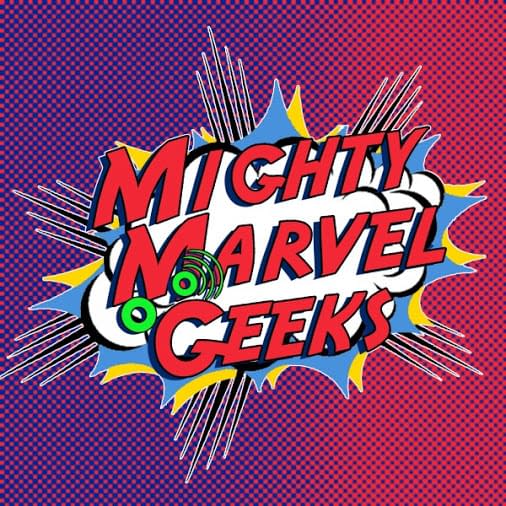 Bleeding Cool welcomes back the podcast Mighty Marvel Geeks, hosted in part by Mike Ehmcke, who also hosts the podcast We Be Geeks, which runs on Bleeding Cool on the weekends. Here they talk about all things Marvel-related, and especially what their top picks are for the Marvel books coming out in the week ahead.
What a FANTASTIC show, with Kylan at Gen-Con looking for Hydra. Eric and Mike bring you another issue of Mighty Marvel Geeks. Fox is at it again with the Fantastic Four film issuing embargoes on reviews til Wednesday at 9pm eastern online and day of for print. But Ant-Man still pulling good numbers at the box office. Mike brings up rumours of the potential casting of the Spider-Man reboot and Eric is shocked at the casting of J. Jonah Jameson. And they guys discuss the latest Netfilx/Marvel speculation, Thunderbolts anyone? Mighty Marvel Geeks NCBD picks for August 5, 2015 are: Darth Vader #8, Bucky Barnes: Winter Soldier #10, Ms. Marvel #17, The Unbeatable Squirrel Girl #8, Groot #3 & Red Skull #2. And MMG's Marvel Unlimited book of the week: What if Jessica Jones Had Joined the Avengers.
Subscribe today on iTunes and Stitcher and leave a 5 star review. Leave a voice mail for your outlet of all things Marvel at 321-219-8227. Email us at mmg (at) webegeeks dot net with any news, questions or comments.
Follow Us:
Twitter: @MarvelGeeks @UncleServo @bluesman1103
Facebook: Mighty Marvel Geeks

Marvel Geeks Assemble! Mighty Marvel Geeks Podcast is hosted by Mike Ehmcke (@MarvelGeeks) Along with Eric Allen (@UncleServo)and Kylan Toles (@bluesman1103) as Co-Hosts. This podcast is about all things Marvel! You can find us on Facebook (https://www.facebook.com/mightymarvelgeeks).