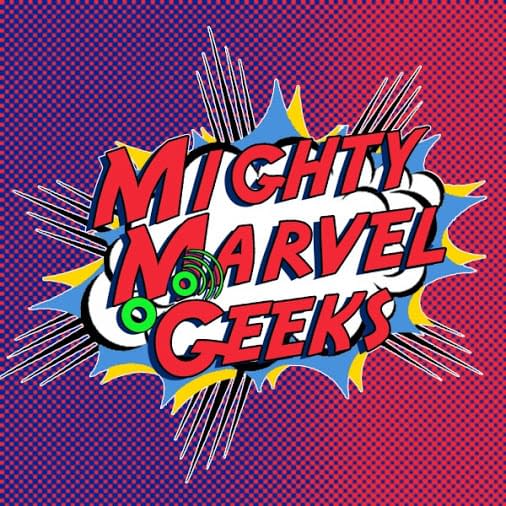 Bleeding Cool welcomes back the podcast Mighty Marvel Geeks, hosted in part by Mike Ehmcke, who also hosts the podcast We Be Geeks, which runs on Bleeding Cool on the weekends. Here they talk about all things Marvel-related, and especially what their top picks are for the Marvel books coming out in the week ahead.
They say:
The agents are back for a tangent filled issue of Mighty Marvel Geeks. The guys go with with the rumours of the Fantastic Four possibly coming home to Marvel Studios in exchange for the TV rights of the X-Men to Fox. Fox has The Hellfire Club and Legion ready to go. But the debate goes, does Fox have the TV rights already or not. The guys also recap the latest episode on MAoS and discuss some of the hidden gems in it. Your agents also recap some of the goodness that came out of NYCC. Big announcement was the Ant-Man and Wasp movie coming in 2019 along with 3 unnamed projects. Also a few new comic titles announced like Star Wars Obi-Wan and Anakin along with Spider-Women (did we say they tangent much in this issue). All of this and more in this tangent filled audio goodness. Mighty Marvel geeks NCBD picks for October 21, 2015 are: Darth Vader #11, Uncanny Inhumans #1, Karnak #1, SHIELD #11, Secret Wars: Agents of Atlas #1, 1872 #4, The Astonishing Ant-Man #1, Angela: Queen of Hel #1 & The Amazing Spider-Man #2, and the Marvel Unlimited pick for week is: Marvel Illustrated: The Odyssey (2008). Don't forget the book of the month is West Coast Avengers #15 (1985), let us know your comments, reviews, and questions at mmg (at) webegeeks.net
Subscribe today on iTunes and Stitcher and leave a 5 star review. Leave a voice mail for your outlet of all things Marvel at 321-219-8227. Email us at mmg (at) webegeeks dot net with any news, questions or comments.
Follow us: Twitter: @MarvelGeeks @Uncleservo @bluesman1103
Facebook: Mighty Marvel Geeks
Suport us on Patreon at: www.patreon.com/mightymarvelgeeks
Marvel Geeks Assemble! Mighty Marvel Geeks Podcast is hosted by Mike Ehmcke (@MarvelGeeks) Along with Eric Allen (@UncleServo)and Kylan Toles (@bluesman1103) as Co-Hosts. This podcast is about all things Marvel! You can find us on Facebook (https://www.facebook.com/mightymarvelgeeks).
Enjoyed this article? Share it!