New Comic Shop Comedy Geek Cred Is Coming To Indiegogo – In The Hands of Fans Comedy shows like The Big Bang Theory portray comic book shops, and their employees in a certain light and get mixed reactions from actual comic book readers as they recognize things that are true–that comic shops often do struggle financially–and things that are not–that no girls go into comic shops, that average fans can afford an endless array of bright, new pop culture t-shirts, and the like. Then there's Comic Book Men on AMC which goes for the documentary approach, and by riffing off of real life conversations have been accused of being either hilariously accurate to true life or occasionally lagging due to the intricate nature of continuity arguments and so on.
Fledgling project Geek Cred seems to be attempting a balance between the two extremes. The show is made by actual comic fans they claim, and especially those with experience working in comic book shops, but is a scripted comedy. The TV show project is hitting Indiegogo in February and hoping to screen a debut episode in May. Some of the people involved in the show are Michele Boyd (Team Unicorn, The Guild, Battle of Los Angeles), Wes Robertson (Blunderkind, Hell and Mr. Fudge), Damion Poitier (True Blood, Dollhouse, Marvel's The Avengers) and Miley Yamamoto (How to Rock, Retcon) and director and creator Daniel Beals (Sexy Nightmare Slayers, Old Rivalry, Mediating Kidnapper). Geek Cred is also going to be shot in a "real" comic book store, The Comic Bug in Manhattan Beach, California.
Daniel Beals, who cites working his way through high school in a comic store as preparation for creating the show, says "It's time we (comic fans) had a show for US." That's a claim that may cast a stern glance at other geek-focused shows that have arrived through major networks. They say the show "will be to comic fans what The League is to sports, The Guild is to gaming and It's Always Sunny in Philadelphia is to alcoholism".
For more information on the show as it emerges, you can keep up with their social media at:
www.facebook.com/geekcredseries
www.twitter.com/geekcredseries
And you can contact geekcrederies@gmail.com for press, podcast and interview requests.
---
---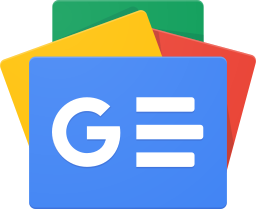 Stay up-to-date and support the site by following Bleeding Cool on Google News today!