Posted in: Comics, Recent Updates, Review, Video | Tagged: Bryan Talbot, Comics, grandville, Review
---
Numbercrunching: Grandville Mon Amour by Bryan Talbot
Name: Grandville Mon Amour
Creator: Bryan Talbot
Price: £16.99 ($11.99)
Story pages: 94
Price per thick glossy oversized gorgeously coloured page: 18 pence (27 cents) Is there previous history?: Grandville, published last year is a wonderful anthropormorphic fin-de-siecle steampunk detective thriller, somewhere between Sherlock Holmes and Bulldog Drummond, with influences from everything from Tintin to the Phileas Fogg cartoon to Reservoir Dogs to Blacksad to Rupert The Bear, all displayed with that magical mix of intricate detail, bold powerful lines and computer-generated colours, shapes and effects that now define Bryan Talbot's style. And this is?: Basically more of the same. The second chapter, albeit one that is just as self contained as the first. But with more blood and guts, less explosions, more running around streets and less zeppelins. The steampunk aspects are toned down a bit, althogh there do appear to be automatic grave diggers. Instead we get a political thriller, steeped in the rich history of the world.
And what's the bit that everyone will talk about? I don't know what you mean.
Come on, this is a Bryan Talbot comic, he always does something. The iconic image that sticks with you even if you wish it wouldn't. A kind of visual equivalent to Mark Millar's rape gags. Oh you mean the hippopotamus brothel madame.
Yes, yes, yes I do. Here you go.
There is quite a juxtaposition there. There is. You get used to it quickly, and then it becomes part of the fun. Although, yes, the hippo was a little jarring. Inentionally I'm sure.
Anything else? Oh you mean the scene with the Disney characters locked up for various perversions, including the cartoon character Arthur, an aardvark who is channelling… well, let's say it's Bryan Talbot's take on an author of another famous aardvark with certain controversial takes on women. Locked in a cage screaming "All women are succubi in mortal guise! They leech on our superior aetheric fluids!"
Really, Bryan. But it's the melting pot of all this that works. A bizarre world full of humanoid animals that give every page, every panel a rich untold history. I'm left with far more questions than answers, but this is a thriller which never takes the easy or predictable way out .
More numbers please. Okay.
Explosions: 2
Gun shots: 71
Shaggings: 1
Suicides: 1
Sexy badgers: 3

How about a video preview? Go on then.

Grandville Mon Amour will be published in December by Jonathan Cape in the UK, and will launch at the Thought Bubble Festival on November 20th. You can order copies in the US here and in the UK from either Dark Horse or Jonathan Cape.
---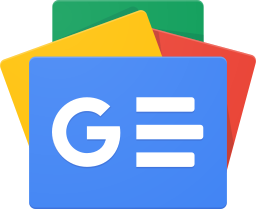 Stay up-to-date and support the site by following Bleeding Cool on Google News today!