The Byrdes are Back in Town in Netflix's 'Ozark' Season 2 Teaser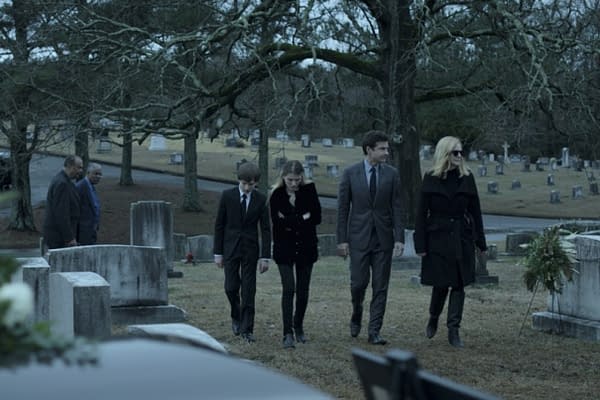 Wendy (Laura Linney) and Marty (Jason Bateman) consider the consequences of their season 1 actions – but they might need to put their conversation on hold as Netflix's second-season teaser for Ozark hints at a much larger danger coming home to roost for The Byrdes. Set to return to the streaming service on August 31, the series also stars Julia Garner, Janet McTeer and Trevor Long.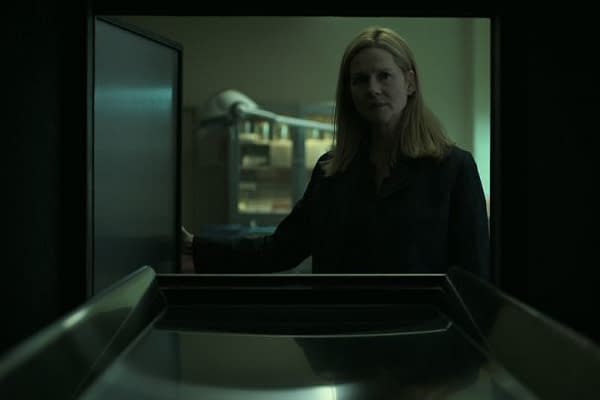 Here's your first look at the upcoming second season of Ozark from Netflix:
In the anticipated second season, the Byrde family continues to navigate the troubled money-laundering and drug cartel waters. With Del (Esai Morales) out, the crime syndicate sends its ruthless attorney Helen Pierce (McTeer) to town to shake things up just as the Byrdes finally are settling in. Marty and Wendy struggle to balance their family interests amid the escalating dangers presented by their partnerships with the power-hungry Snells, the cartel and their new deputy, Ruth Langmore (Garner), whose father Cade (Trevor Long) has been released from prison. The stakes are even higher than before — and the Byrdes soon realize they have to go all in before they can get out.
In an interview with Deadline Hollywood earlier this week, Linney responded to whether Ozark's socio-political themes were purposefully meant to reflect our current environment:
"No, the show was developed and written before the election. So, I think, once President Trump took office, it took on a different significance in a way that we didn't see coming. But it certainly has touched on something that is in the air, or is current. I think people are attracted to it for a variety of different reasons. One of them is just the inherent political world that we're living in right now. I think so much of it is about identity. Who are you? What do you believe? What do you do? What are your ethics? What are you striving for? What's important to you? What are your priorities? Where do you cut corners, where do you not? Who are we? I think it ultimately points to the questions a lot of Americans are asking themselves, on both sides of any issue. What do I believe in and what do I stand for and does that affect my actions? So I think it sort of does go into that world a bit."