Peter Bagge To Teach Graphic Novel Course, Create 20th Century Female Force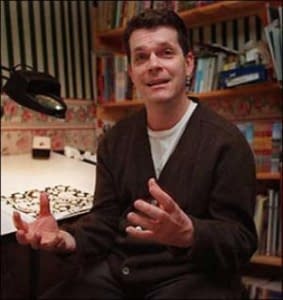 Next year, Peter Bagge is to teach a course at Seattle University on the art of writing graphic novels. Creator of Neat Stuff, Hate, his Hulk strip finally seeing print in Marvel's Strange Tales and an upcoming graphic novel for Vertigo, Second Lives, Peter Bagge is one of the most influential and successful modern alternative cartoonists. He intends to cover a history of comics as well as taking apart what makes up a graphic novel and how to approach such a creation.
But of course he's also putting his money where his mouth is, and is planning a series of graphic biographies of the most influential and independent women of the early 20th century, including Zora Neale Hurston, Margaret Sanger, Rose Wilder Lane, Laura Ingalls, Ayn Rand, Betty MacDonald and Isabel Paterson. He has yet to find a publisher.
Calling Bluewater? Female Force One Hundred Years On maybe?