The Rage And The Ridicule Of Red Sonja #1
So, yes, Gail Simone on Red Sonja is a thing. It should have been obvious, that blend of horrific scenes of violence with just a hint of comedy. So how does it come over? I've had a look at the black-and-whites and it's quite the eye opener. But oddly, and, maybe the black and whites are helping with this, but I get a real Cerebus vibe from this. Red Sonja seems to have his voice in places… such as the drunkenness, the desire for an easy life and the rage within. Also, those around her seem to treat her in a most peculiar fashion, as if she were an Earth pig. But then again I don't know what I was expecting. Simone has a history of defying expectation, constantly being typecast on the very female-focussed books, yet showing she's quite adept at writing the hardest, most desperate men along the way. I always felt she belonged on books like Punisher, Batman and Deathstroke, and this book fits sits more along those titles than it does Batgirl. The comedy helps lighten that, reveals complexities of characters, the difference between what they say and what they are. Not in any deceitful way, just the way of people. We all put on a character, a face, a way of being, and when we slip those true faces can occasionally pop out. The gap between the two can be funny and can be tragic. Which can also be funny. But then she has an awful lot to be angry about… The comic shows us great, terrible crimes, all as part of war, and the way people deal with the terrible things they have been through. And showing us parallels between those who have been through the same, and the emotions that can arise, or be suppressed. Or even come to terms with. The first issue shows us that it may not be an easy book to read. But it should be a very worthwhile one indeed,
Red Sonja #1 is published by Dynamite in June.
---
---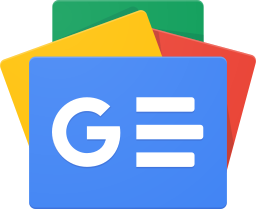 Stay up-to-date and support the site by following Bleeding Cool on Google News today!