Royal Descent – A Comic Book For The Daily Mail To Get Angry About. Their Readers, Not So Much.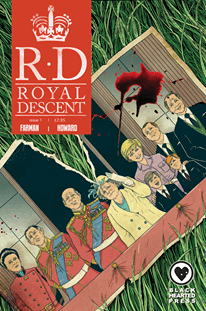 Yesterday, The Daily Mail ran an article about Royal Descent, a new comic book published next week about member of the British Royal Family forced to kill each other to survive. With a cover logo reminiscent of Battle Royale ad comparisons drawn to The Hunger Games. They write;
The first part of the trilogy which will be released next month, has been slammed by comic fans with critics describing its content as 'sick'.
One writer who wished to remain anonymous said: 'There is no way the British people would allow this to happen. Why waste your time on a book that no one wants to read? Horrible idea.'


Another said: 'I hope they lock you up and throw away the key, the worst kind of sensationalist crap!'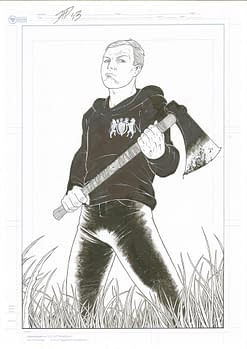 But if the Daily Mail was hoping to get a rise from its readers, they appear to have failed. Comments read;
jiggity joo, Glasgow, United Kingdom, 18 hours ago

Looks brilliant. Far too few people are lampooning these ridiculous relics for the embarassment that they are to our country. Now all we need is for the ideas in the book to be put into practice!
The book launches at Glasgow's Centre For Contemporary Art next Wednesday.