Rumours Of DC Relaunch Creative Changes Abound At the end of last week, I received a shedload of rumours from respected individuals in the industry claiming there were major changes afoot at the DC Relaunch. And even though the sources were very separate, some of the stories coincided, often a sign that there's some truth here. However that wasn't the case.
Such as Dan Abnett and Andy Lanning walking off Resurrection Man. Which sounded strange, since it was the book they they had created in the nineties, now revived. And it was total bunkum, Andy Lanning telling me they'd have to prise the book from their cold dead fingers.
Then there was the rumours, from three separate sources that both Kyle Higgins and Eddy Barrows were leaving Nightwing. I couldn't get a yes or a no here, something's up, but I'm not sure what. It may be that Eddy isn't drawing issue 4, with Trevor McCarthy taking the reins. But it may also have stemmed from as an inventory issue being prepared for the book in reserve – though I understand that's true of a number of titles, an added assurance that books will remain on time, even if there are creative hiccups. And since most of the books are already being made returnable up to December anyway, DC could just pop such an issue in unannounced without affecting the book's financial status. Which is how Marco Rudy's surprise absence from Suicide Squad #1 didn't affect the book in terms of distributor or retailer.
The other even more popular rumour was that JT Krul will no longer be writing Green Arrow and that another writer had been lined up to take over that book – although they have now turned it down. No response from JT, but no one should read anything into that. You might want to read into the solicitations released today for Decembers books that see issue 4 written by Keith Giffen and Dan Jurgens.
And there were also rumours that Ivan Brandon was stepping down from Men Of War, which I've been able to scotch. However I have been told from the source that scotched that story that Men Of War has been named as a book that will be cancelled with issue 6, along with a number of other books.
Despite selling out and going to a second print along with the rest of the DC titles, just as there are deadline limits over which people will be dropped from books if they are not met, there are sales targets for each comic which also must also be met. Which I think is rather odd, considering that it's a war comic, has a distinct voice, sold out and dammit if it isn't one of my favourites.
Unless of course that's wrong too.
It's a testament to the success of the DC Relaunch that there is so much professional gossip concerning it, and that so much of it I've found is incorrect is also a testament to how controlled the release of actual information is.
And DC? They declined to comment. Told you.
---
---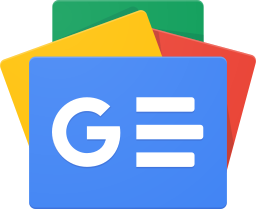 Stay up-to-date and support the site by following Bleeding Cool on Google News today!