"She-Ra and the Princesses of Power" Season 3 – Please "She-Ra," Can We Have Some More? [SPOILER REVIEW]
The third season of Netflix's DreamWorks Animation show She-Ra and the Princesses of Power is here. The six-episode season is charming, emotional, action-packed, and, at times, heartbreaking. It is also incredibly short, with a total run-time of less than two-and-a-half hours. Season 3 forces Adora (Aimee Carrero) to explore her past, face her present, and let go of an impossible future. Meanwhile, faced with similar challenges, Catra (AJ Michalka) refuses to let go of the bitterness holding her back. Despite the show's consistently excellent writing, voice acting, and animation, the accelerated production timeline continues to mar the good thing Netflix has going. She-Ra's third season leaves you wanting more: more episodes, more run-time, more story-arc, and more Princesses.
Warning: biting spoilers and stinging wit below.
Season 3 of She-Ra? Already?
For those following along at home, Season 1 of She-Ra and the Princesses of Power debuted in November 2018, Season 2 in April 2019, and Season 3 in August 2019. Given the warp-speed schedule, "highly-anticipated" doesn't really apply to She-Ra's third season, despite the show's positive reception. Fans barely have time to process each season of She-Ra before a new season is upon them. A quick turnover between seasons doesn't just affect the viewers, however. The resultant shorter seasons have less time for world-building, foregoing secondary plots for unrelenting exposition. Additionally, Princesses not named Adora and Glimmer (Karen Fukuhara) turn into set accessories rather than complex, charming supporting characters.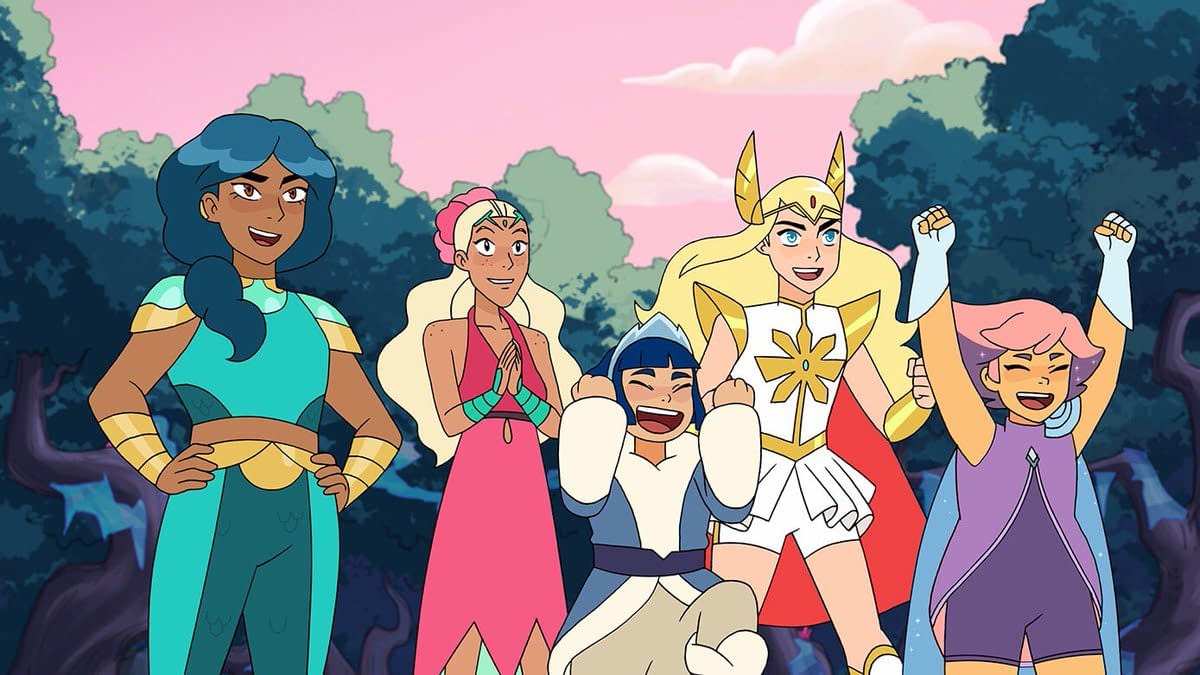 She-Ra's Season 3 plot is complex, well-written, and exceedingly well thought out. It is just too short. Despite all of the build-up to the Best Friend Squad's trip to the Crimson Waste, the show only allocated two episodes to that particular part of the arc. The Crimson Waste has complicated politics and history, as well as interesting characters, geography, and beasts. All six episodes could easily have taken place in the Waste, without the audience having a chance to get bored. Instead, Adora and her friends rush in, get mugged, and find what they were looking for, before Adora gets captured and the action moves right back to the Fright Zone. Onscreen, the characters don't even have time to react to what they discovery about Mara (Zehra Fazal) and the First Ones before they are tackling the Next Big Problem. It just seems like such a waste.
The Distance Between Catra and Adora Continues To Grow
Throughout the season, Catra and Adora face a parallel set of challenges. Both young women are dealing with serious upheaval in their lives. Adora has learned that she is not from Etheria and was kidnapped as a baby. Catra freed Shadow Weaver (Lorraine Toussaint) and is no longer Hordak's (Keston John) favored child. Both head to the Waste to find answers regarding their next steps. Despite their similar circumstances, however, the young women take increasingly divergent paths.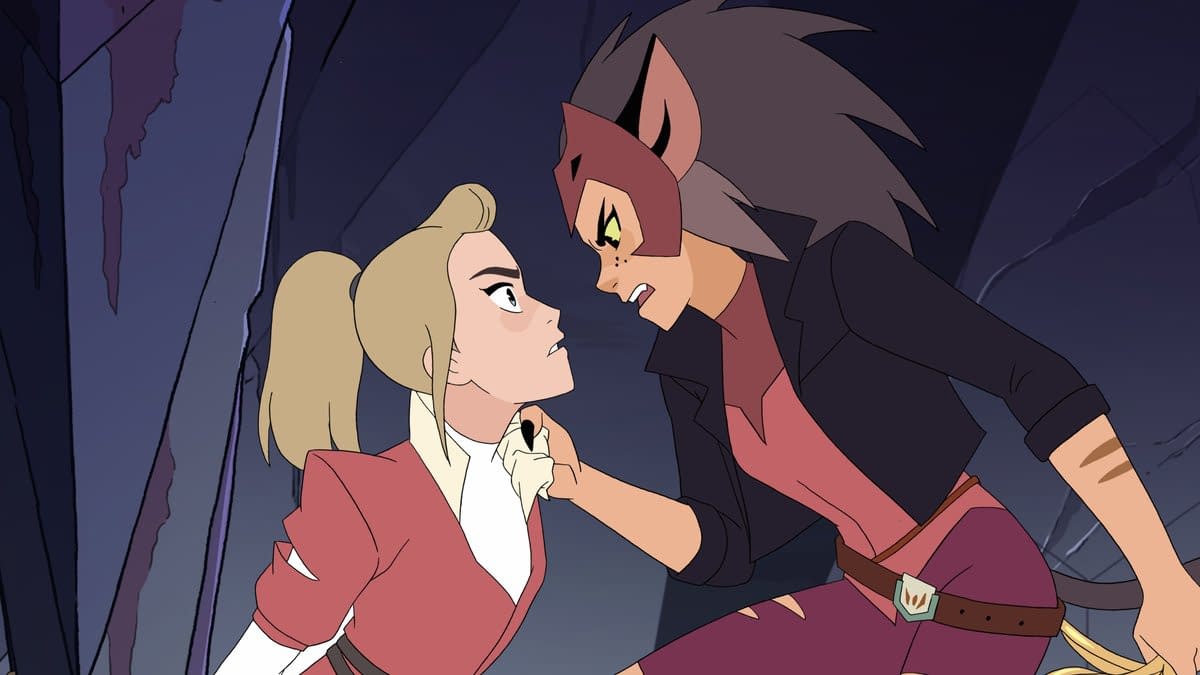 Faced with a destiny she didn't choose, Adora refuses to surrender her own judgment and sense of duty. She finally accepts that she is Adora and She-Ra, all of the time. Adora didn't give up the Horde because she became the She-Ra, she left because it was the right thing to do. As she learns and grows into her role as the Princess of Power, Adora shapes She-Ra to her will, not the other way around. Her reaction to the alternate universe within the portal is the ultimate manifestation of this personal discovery. There were aspects of her Horde life that Adora loved, and misses, but she was unwilling to give up her ultimate goals in order to return to her previous life. Finally, Adora is able to separate from her life as it once was, and chooses to move forward.
Catra, on the other hand, is fighting to return her world to how it once was. She doesn't just want Adora back and the Princesses defeated. Everything has to be back the way it was, on Catra's terms. Absent that, Catra is ready to literally burn it all down. When Scorpia (Lauren Ash) points out that Catra is both happy and successful in the Crimson Wasta, Catra briefly considers staying. But as someone who has never valued happiness, Catra chooses revenge and anger over her own future enjoyment. Catra doesn't pull the lever to open the portal out of loyalty to Hordak, or a sense of duty. She pulls the lever to get revenge on the world. Fans may still hope for a romantic relationship between Catra and Adora, but that girl is toxic.
What's Next?
Overall, Season 3 of She-Ra gave fans most of what they want. There were great fight scenes, funny quips, exciting revelations, and complex plot-lines. But in the end, it just wasn't enough. The season felt rushed. It is She-Ra's fantastic supporting cast and sense of whimsy that make it special. Unfortunately, there just wasn't time for whimsy in a six-episode season arc. While the show is still one of the better ones available, and probably the best in its target age group, these shorter seasons don't have the magic of the show's longer first season. As show-runner Noelle Stevenson looks forward to as-yet-unannounced fourth season, everyone should slow down, take their time, and connect with their inner Swift Wind (Adam Ray). Yes, the show is already dramatic and action-packed. What they need more of, however, is fun.
Season 3 of She-Ra and the Princesses of Power is available now on Netflix.