Spotlight On Indie Comics – Featuring Boots and Pup, Man-Gull, The Magnificent Mariposa, And Healed
By Shawn Perry
Get Stoked, True Bleeders! It's time for another edition of Indie Spotlight – the (almost) weekly column dedicated to the awesome world of self-publishing. There are so many great stories out there and sometimes the best ones come from people who just couldn't wait for that perfect opportunity with a major publisher to come along and just did it themselves. These hard-working visionaries are, in my opinion, what comics are all about so without further adieu lets get started with a collection of work featuring a pair of alien best friends known as Boots and Pup by John Yuskaitis Jr. Boots and Pup: Collected Craziness is a collection of heartfelt and humorous web comics starring the loveable odd couple of Boots and Pup. Boots is the son of an accountant whose only dream in life was to be as boring and stable as his parents. Pup is an orphan raised by circus clowns on the planet hobo who does pretty much whatever he wants and within minutes of their first meeting he gets the two of them expelled but somehow a lifelong friendship is born. Yuskatis' colorful odd-couple live in a vibrant world along with their pals like Sniffles the Fish, George the Alligator, Charlie the Spaceship and Buddy Z. Crud the French Crab.
Their adventures are told in the style of a comic strip and the entirely digitally-produced art suits the tone of the world perfectly as the duo traverse outer space, the perils of unemployment and everything in-between. Yuskatis has been writing and drawing Boots and Pup for nearly a decade and this collection was completed back in 2006 but the timeless comedy of this relationship shines brightly in this first collection and is a perfect gateway book for readers of all ages. If you would like more information about Boots and Pup check out this spot-on review of their second equally-strong collection Boots and Pup: Inspired Laziness and all you New Yorkers the duo will be making their TPB debut at Midtown Comics this week! Man-Gull by Rian Miller of Stockpile Comics is a book about a murderous seagull with the arms of a man and the cognitive abilities of a Prestige-level Call of Duty expert with no empathy. Featuring dazzling art and just the right amounts of shock, schlock and tongue-in-cheek humor Miller brings us a book that is smart, weird and balls-to-the-walls funny. The first issue starts off with a chatty redneck paying the price for his clichéd dialogue and careless littering when Man-Gull takes from him his two most dangerous weapons. This poor redneck is hanging by a thread in Pleasant Point Hospital when a no-nonsense detective arrives on the scene to investigate only to encounter Man-Gull right as he is about to shut up the slack-jawed loose end for good. While the motivations and rational plausibility of Man-Gull are left unclear I doubt anyone will reading this will mind and most will cheer loudly when they see Man-Gull reload dual pistols in a firefight before breaking through a ten-story window in a daring escape during his badass first appearance. The plot thickens in the second issue as the thread of a mysterious string of female kidnappings starts to dangle closer to the Man-Gull case and the third issue will be out soon from the delightfully warped mind of Rian Miller and Stockpile Comics. This one is such a good story I even wrote a (cringe-worthy) song about it.
The Magnificent Mariposa #1 by Alex Lowe is an impressive debut issue that shows an uncanny understanding of what people look for in the construction of costumed heroes while turning the perception on its head to make a bigger statement about the nature of beauty itself. The book stars about a socially-awkward woman named Maria Posada who is unlucky in love but won the lottery in terms of super-powers with the ability to make anyone who looks in her eyes fall madly in love with her as the Magnificent Mariposa. It is kind of like Shallow Hal mixed with Superman except in this story time our heroine is an superhero/scientist pining for her engaged co-worker instead of Gwyneth Paltrow wearing a fat suit dating Jack Black.
The classic conundrum this do-gooder faces is that despite everything her powers enable her to do for others it can do nothing get the one thing she desires. With The Magnificent Mariposa Lowe has crafted readers an engaging book about the dual-nature of sexuality and the incredible power that perception has over us within the context of a superhero tale starring a butt-kicking heroine that is much more than another pretty face in a revealing costume…although she is pretty and she does wear a rather revealing costume for whatever its worth…which you can see from the interview I had with Lowe and a Mariposa cosplayer at Connecticut Comic-Conn last month.
Writer George O'Connor and artist S. Griffin of Homeless Comics recently completed a five-issue mini-series entitled Healed that explores "the dark side of immortality" in a world without illness. Much to my surprise the end of natural death actually has a counterintuitive effect on mortality rates in this book and things gets off to an explosive start that is both plausible and horrifying. Now, maybe I'm in the minority but a world free of natural death sounds like heaven, however, the only thing black-and-white in this story is the artwork as conspiracies to restore illness to the world are fleshed out through characters with logical and essentially altruistic motivations and as creepy as that sounds this book makes a compelling argument for the value of illness that reminded me of the population control arguments from back in Philosophy Club. Amongst its many strengths Healed wields great pacing as O'Connor deftly explores the many ways in which people destroy themselves with the cleanest possible bill of health through eight-page episodes. Personally, my favorite episodes were the ones that centered on how this event would affect families as many of these stories really hit home. For example, the tragic story of Billy the alcoholic who survives certain liver failure and heads straight to celebrate at the local bar only to meet an even more gruesome fate is a powerful and realistic message about the inescapable perils of addiction. While this story does not cater to optimism or base sentimentality there is a string of hopefulness and beauty as well that makes this a story you really can't miss so the next time you're in the mood for an ambitious and well-written comic that will really make you think bring home Healed by Homeless Press. For more information check out my interview with O'Conner and read the first episode here at the official website of Homeless Press.
That's it for this time but we will be back soon with spotlights on Hero Envy by Keith Gleason, Horsemen #2 by Marc. C Frankel, Forever Winter #3 by Joel Lolar, Man vs. Rock by Victor DeTroy and Kevin Beiber, Tales of Mr. Rhee Vol. 2 "Karmageddon" by Dirk Manning, Concrete Martians by Keith Grachow, The Cask of Montillado by Enrica Jang and Jason Strutz and the infamous Death of Rich Johnston story in Fist of Justice by Mike Imboden and Ed Dukeshire.
Shawn Perry is a comic book and film enthusiast striving to be here now. He currently rests his head in East Hartford, Connecticut. Tweet him @thesperry and email him about life and your stories at Shawn.Perry88@gmail.com.
---
---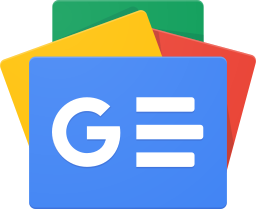 Stay up-to-date and support the site by following Bleeding Cool on Google News today!