It's Easter. It's Wondercon. Staying in a hotel room means not much Easter basket joy. Until my reporters and I found this last night: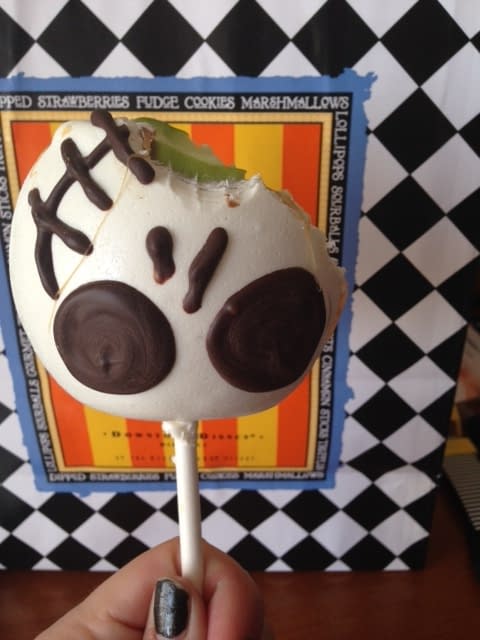 A massive Jack Skellington candy apple. Best Easter candy of Wondercon? It could be. Rich Johnston says he's jealous. That seems like some kind of achievement given how excellent British Easter chocolate generally is. Here's what it looked like before: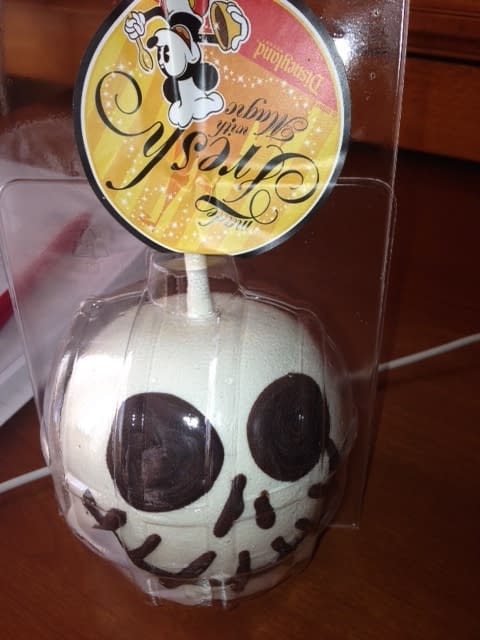 When we found it at Downtown Disney: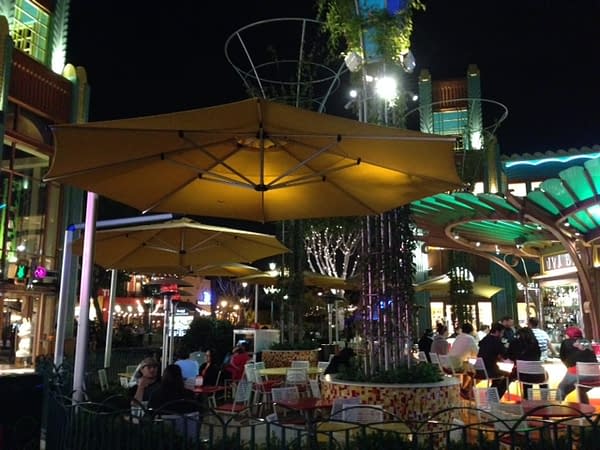 And here are some of Bleeding Cool's intrepid reporters, including Joshua Stone and Aaron B. Hale, joined by Kari Ann Hale and myself.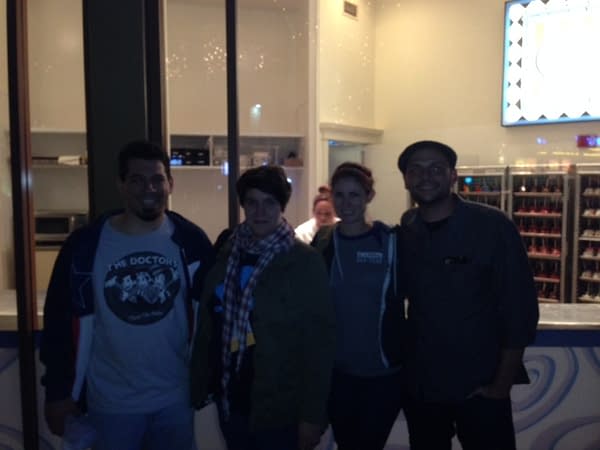 Happy Easter all from Bleeding Cool.
Enjoyed this article? Share it!