The Bleed 2.23 – Reading Doomboy With David Dissanayake
By Joseph Kyle Schmidt and Samuel Morse The Bleed is a weekly podcast by Bleeding Cool contributors Joe Schmidt and Sam Morse. The podcast consists of the latest news in comics, creator interviews, and a weekly book club discussion.
This week is special because we welcome back old friend and co-host David Dissanayake! David used to write for both Bleeding Cool and ComicBook.com but is now helping with Marketing and PR for new publication house Magnetic Press!
And to celebrate both Magnetic's first year in comics and their award nominations, we are reading the Eisner-nominated original graphic novel by Tony Sandoval, Doomboy! The story of a young metal guitarist trying to cope with the death of a close friend, the story is an intimate portrayal of insecurity, compassion, and music in the face of loss and dispair. It's friggin' beautiful, too.
You can download us if you're on the go here and subscribe with iTunes and Stitcher.
Social Media Branding Metadata Keyword Buzzstrokes @woeisjoe or @theBleedPodcast or send a boring-ass email to thebleed.bookclub@gmail.com!
Next week we welcome the entire creative team of new Oni Press graphic novel, Junior Braves of the Apocalypse v1! We look forward to welcoming Greg Smith, Mike Tanner, and Zach Lehner to the show!
Purchase Doomboy from Magnetic Press
Theme Song: Slow Burn by Kevin MacLeod (incompetech.com) Licensed under Creative Commons: By Attribution 3.0
Check out the Bleed's Archives for more episodes.
---
---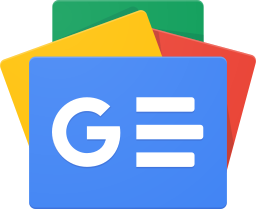 Stay up-to-date and support the site by following Bleeding Cool on Google News today!