Remember that diagram that showed the future of the Marvel Universe in Avengers #5 years ago? That included at its end, The Ultron War?
It looks like Uncanny Avengers #4 is doing the same. Now there are going to be spoilers here. Big honking spoilers. If you don't want to be spoiled, go away now, because we are going to dissect the final three pages of the issue.
Seriously, massive snooting spoilers.
Right then. The first page of three.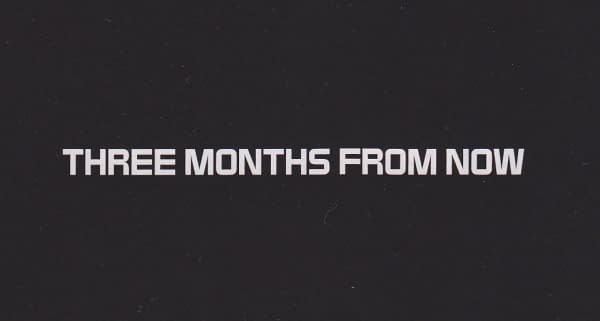 Fairly straight forward. Remember that originally the Days Of Future Past storyline was meant to take place in 2013. Which, in 1983 was a long way away. Hell, X-Men had only been going for twenty years then. And this is its fiftieth anniversary…

Who's that… Iron Man?

Stark Nimrod. Right. Nimrod was a mutant hunting sentient robot from the future. Mass producing them with Stark Industries would not be a good thing.
Ahab was the Hound Master from the Days Of Future Past timeline, and hunted mutants with enslaved mutants. In our time he was Rory Campbell, trying to evade his fate. Did they torture him to get the information?
Immortus, god-like time/dimension traveller and possible alter ego of Doctor Doom and Kang. The Apocalypse twins locking the timeline down? There's meant to be a fair bit of time travel going on, with Age Of Ultron and the rumoured death of Wolverine.
Apocalypse twins… any relation to the current Kid Apocalypse? I heard there were big plans for him soon… though we haven't heard of Point One's Dragonfire and Coldmoon for quite some time.

Red Skull doing the Charles Xavier pose… the seven became one? Red Skull's team or the Uncanny Avengers? What did he do to them? What has he left in their brains?
Oh and then the final page.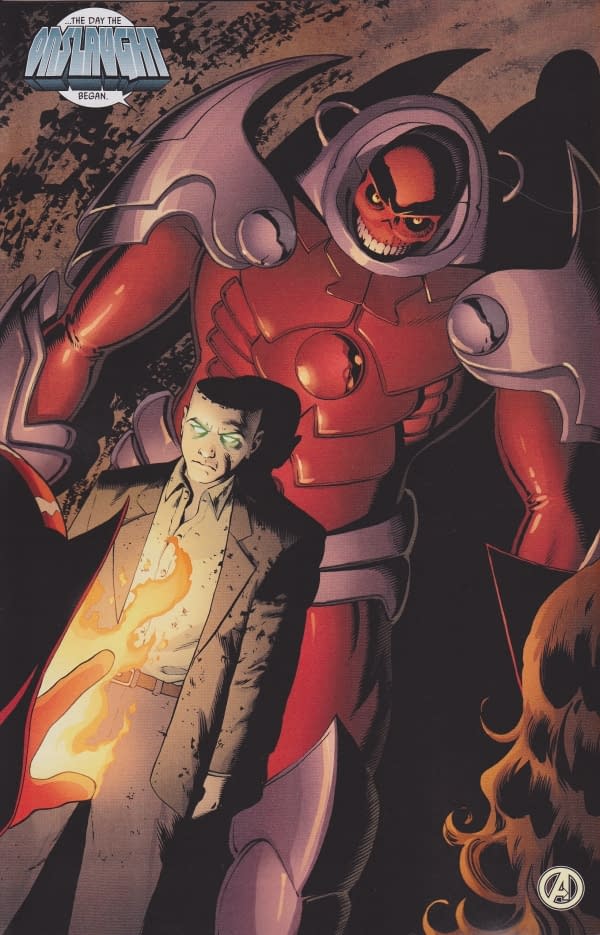 The evil alter ego of Professor Xavier, Onslaught, with the trepanned and brain removed body of Xavier. Looking good for a corpse over three months old…
Also. Proof positive that the nineties are back! I wonder if Scott Lobdell will get character royalties for this one.
And for starters, this looks like it will be tying into X-Men Legacy #6, also out today. And no, I'm not spoiling that comic's ending, I've done too much.
And talking of Three Months Ahead, today's Flash also brings back a certain character to the New 52, though a little sooner…

And no, not spoiling that either. what did I say just now?
Comics courtesy of Orbital Comics, London. And a special thanks to eCourier this morning.
Enjoyed this article? Share it!