Valiant Entertainment Bought Up 100% By Chinese Investors DMG
Earlier today, we told you that Valiant Entertainment, the third-largest superhero universe publisher behind Marvel and DC had been bought. Two and a half hours later, the Hollywood Reporter had the full scoop. We must say, we didn't expect it to all come out quite so fast — though there are some points to unpack a little: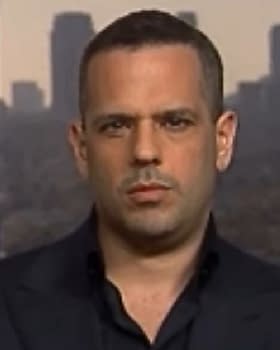 They state that Valiant has been acquired by filmmaker Dan Mintz and his LA-based DMG Entertainment, following on from DMG's 2015 reported nine-figure investment in the acclaimed comic book publisher. I understand they exercised an option in their original investment to do so.
For "LA-based" however, read, Chinese-owned. They do seem to be evading the news that it was Chinese investors bought Valiant Entertainment lock, stock and barrel. And for "filmmaker", ask, "what films?"
IMDB tells us. Dan Mintz — and no, not the guy who does the voice of Tina on Bob's Burgers — is the executive producer on Collide, Point Break, Transcendence, Iron Man 3, Looper and Repeat I Love You. For which, read "the money". He was very involved enable and re-invent certain movies to find distribution in China.
His director credits are the three-minute-long Iron Man 3: The Prologue (using the Chinese-only scenes from Iron Man 3, created by co-financers DMG to help further the movie's distribution in China), 2004's American Crime and 2001's Cookers, neither of which had an American theatrical release.
It looks like they are going to take a more creative role in the planned Valiant movies, as they will be "leading the charge" on Valiant's film and television slate, including the Bloodshot and Harbinger films from Sony Pictures, and Ninjak vs. the Valiant Universe webseries.
The bigger question for me is, how long until established staffers at Valiant's New York offices start to leave in the wake of this "LA-based" buyout. Valiant has a strong reputation of batting above their weight, it will be interesting to see where familiar editorial names from the publisher end up in the coming months. CEO Dinesh Shamdasani, and the main man behind the current Valiant Entertainment since the revival, is already transitioning out and I understand he won't be alone.
The Hollywood Reporter quotes Mintz as saying:
"You can expect more strong storytelling with a defined road to other platforms… I'm also looking forward to bringing the writers close to the filmmaking process, which is something that is also important, and not keeping them siloed into the comic book area."
But then they also call Valiant the industry's #3 publisher, when it is behind Image Comics, Dark Horse, IDW, Dynamite, and others.
Looks like Valiant Entertainment is living in interesting times right now. There will be more information about the buyout later today.