Valiant Entertainment Sues Jim Shooter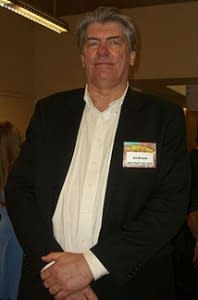 Photo by Luigi Novi
Valiant was an upstart publisher in the nineties, headed by Jim Shooter, Steven J Massarsky and Bob Layton that revived classic characters from sixties and seventies publisher Gold Key, namely Magnus Robot Fighter, Solar: Man of The Atom and Turok: Dinosaur Hunter as well as adding many new characters to the mix. The publisher was hugely successful, though Jim Shooter would leave under a cloud of legal wranglings and the company was sold to Acclaim Entertainment, before the line collapsed as the comics boom turned to bust. Indeed the publication of Turok #1 without its solicited all-metallic cover, resulting in the over-ordered book suddenly being made returnable is considered by some as the turning point of the market collapse.
Since then there have been legal battles for the rights to Valiant characters and content, with Valiant Entertainment Inc claiming most rights after an Acclaim auction. However a rival body Valiant Intellectual Properties LLC had filed for trademarks on a number of titles, believing Acclaim not to have renewed them correctly, and prevented VEI from distributing certain titles through Diamond Distribution. VIP LLC is connected to the same groups that have attempted to trademark other believed-lapsed properties such as Re-Animator and Jungle Girl. VEI won and continued its publishing plans, with Jim Shooter writing new stories for the premium hardcover collections.
However Valiant Entertainment Inc really wanted the Gold Key rights to reprint and continue the Valiant adventures of Magnus, Turok and Solar, and exploit them into other media. But the rights to the Gold Key characters had reverted to Random House/Classic Media which licensed them again to Dark Horse Comics, who initially published reprints of classic material, then last year announced new Turok and Solar stories and this summer announced that Jim Shooter would be writing for them.
And now according to Janet Jackson, Jim Shooter's longtime associate, VEI has launched lawsuit against Valiant founder Jim Shooter.
She tells us that Walter Black, Senior Vice President of VEI, has signed a lawsuit against Jim Shooter, currently on file in New York. That Jim Shooter worked for VEI from the end of 2008 into the summer of 2009 – which is of course when Dark Horse announced that Jim Shooter working on their titles.
And that the suit alleges that Jim ruined VEI's chances at licensing the Magnus and Solar characters from Random House/Classic Media in favour of Dark Horse, though JayJay points out that Dark Horse has had the rights well before Jim went to work for VEI, and had already spoken to Mike Richardson about the possibility of working on the characters for Dark Horse previously as this piece seems to attest.
The suit alleges that Shooter broke a three month non-compete clause in his contract, based on e-mails and conversations, but not on a signed document. And that Shooter took home a laptop from VEI that was part of his signing bonus, and that on returning it, Shooter had deleted certain files that he may have considered personal, but VEI didn't.
The Valiant affair is rapidly rivalling Marvelman in terms of classic characters with indeterminant right ownership, content owned by different bodies, lawsuits to back them up and everything getting rather personal. It may well take just as long to iron out as well…
---
---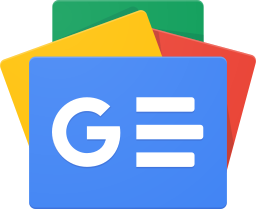 Stay up-to-date and support the site by following Bleeding Cool on Google News today!