Posted in: Comics, Recent Updates | Tagged: dc comics, ivan brandon, Men Of War
---
Wednesday Trending Topics: The War Goes On
Another creative departure after 6 issues for a new DC launch as writer Ivan Brandon moves on from the title, but Men of War goes on — as artist Tom Derenick has also just confirmed on twitter. Meanwhile, as virtually everyone on the internet agrees, it was a rather great day for new comics.
(and man, googling for a vintage All American Men of War illo for this post, I'm reminded how compelling those Russ Heath war covers were)
Most-Read Comic Stories Today:
Top Five Favourite Panels From Wolverine And The X-Men #1
Well that's the most fun I've had reading an X-Men comic in an age. Wolverine And The X-Men #1.
Fifteen Thoughts About Fifteen New DC Comics Today
1. The Flash #2 moves from physical speed to mental speed and gives us a Flash learning to tap the Speed Force with his brain – and Manapul gives us a seemingly Frank Quitely influenced look at how that actually works.
Ivan Brandon Leaves DC Comics' Men Of War After Issue 6 Bleeding Cool Comic Book, Movies and TV News and Rumors
This revamping of the Sgt Rock character in modern day warfare in a world of superheroes was possibly one of my favourite books, and much of that was down to the writing. I look forward to following Ivan onto whatever project he may look to next.
Most-Read Comic Stories Today:
When Bleeding Cool Met Emma Stone
As The Help is out today in UK cinemas, it's the perfect time to share some of what she told me.
Dark Tower Still On, Thanks To HBO Help, Budget Cuts And A New Ending
As he shops around for a new studio to pick up the tab, Grazer has been talking about the measures taken to make the film a more attractive investment. As you'd expect, these include an altered ending and a lowered budget:
Star Trek 2 Won't Be Called Star Trek 2, So Let's Play The Naming Game
But the one fact that she did let slip is that the writers have injected at least a little bit of imagination into the script because, according to Access Hollywood, they haven't called it Star Trek 2. ---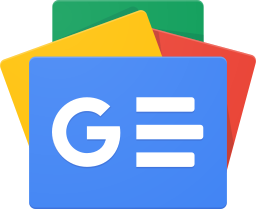 Stay up-to-date and support the site by following Bleeding Cool on Google News today!