We are having a look at a variety of Marvel Comics rumours ahead of San Diego Comic-Con today. A reliable source in the past, but I emphasise that these are closer to the Yellow Lights of Lying In The Gutters rather than the Green Lights of last year.
Avengers was legacy numbered to go weekly but then relaunched just shy of its big anniversary issue, something not denied Captain America or Amazing Spider-Man.
However, Marvel has still kept the legacy numbers as little cover features. Well in November, that might get a bit bigger as Avengers reaches its 700th issue with Avengers #10.
I am told to expect a 'massive blowout' for the occasion, but intriguingly the addition of a number of artists for the issue, some of whom haven't been working for Marvel in a while.
Could one of those be George Perez? Just a guess… he does have form after all.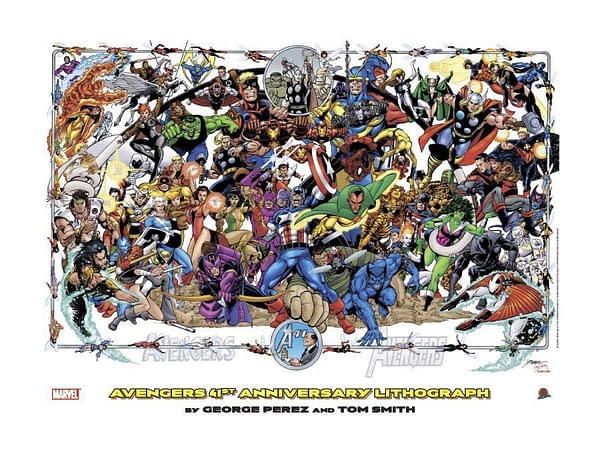 Enjoyed this article? Share it!