REmake/REmodel Captain Future
New picks for the recent Remake/Remodel. Instructions as follows:
CAPTAIN FUTURE. This from JESS NEVINS' Pulp Encyclopaedia:
"Captain Future's adventures take place in the far-distant future of 1990. Roger Newton, his wife Elaine, and their best friend Simon Wright leave Earth for the Moon, where they establish an advanced laboratory. In this lab they create two artificial beings: Grag, a seven foot tall superstrong robot, and Otho, an android who "looked only half human…its arms and legs had a rubbery, boneless look. Unfortunately Simon is dying from an incurable disease and Roger is forced to remove his brain and put it in a plastic box. Grag, Otho, and the Brain become known as the Futuremen. [The Newtons' enemy] Kaslan eventually catches up with the trio, and the Newtons are killed. This leaves their infant son Curtis an orphan, but Grag, Otho and the Brain decide to raise him. He grows up to be Captain Future, a strapping six-foot-four, red-haired scientific genius with "space-bronzed" skin and two powerful fists."
So: Ass-kicking gun-master of ScienceJitsu, in the distant and unknowable decade of the nineteen nineties, forces his trio of unhappy Lab-Freaks into perilous situations for his own Science Gain. Probably while cracking-wise. I want to emphasize the roboty henchfreaks, please. Because Otho, Grag And The Brain, on names alone, are twice as interesting as yet another buckle-swashing Spacegit. Extra kudos may be awarded for deploying MIGHTY! PUNS! OF! SCIENCE!
@Tim Hamilton @Kmcleod
@DBed @SimonFraser @Paul Sizer @FredG
@Herr Hussein @Dirtbag_Kingdom Full thread is here. New challenge (and I happen to think it's one of the best ones yet) is here.
---
---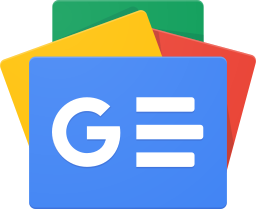 Stay up-to-date and support the site by following Bleeding Cool on Google News today!