Remake/Remodel: Six Gun Gorilla
Si Spurrier's instructions:
Six-Gun Gorilla was the star of several short Wild West stories in Wizard during the late 30's. Let's hear from that inestimable Prince of Pulp Jess Nevins for more, as nicked from his forthcoming Encyclopaedia of Pulp Heroes:
"Six-Gun Gorilla is O'Neil, a gorilla. In Colorado he is sold to Bart Masters, a prospector… Masters teaches O'Neil how to dig, fetch firewood, haul up buckets of water, cook, clean, and load and fire a revolver. Unfortunately, Masters is murdered by bad man Tutt Strawhan, leader of the Strawhan Gang, for what Masters knows about "the great motherlode". When O'Neil finds Masters' body, he swears revenge…"
So: an armed-and-dangerous silverback knocking about on a lawless frontier, out for revenge. Presumably holding-up banana shipments and grunting along to The Ecstasy of Gold. Named, for no sensible reason, "O'Neil."
Remember: we're REINVENTING. If you're planning on literally just drawing a Cowboy Gorilla you ain't going to score much kudos round these parts, pardner – unless you add something new or novel to the setup.
I've changed the REMAKE/REMODEL thread rules so each challenge now runs for a fortnight. The upshot: TOO MANY awesome entries to choose. I've upped the Bleedingcool selection to eight, but there are still a host which deserve to be showcased we just couldn't fit. So make sure you check out the full thread, here:
@ Si Gurr @ Axel Medellin

g" alt="" width="600" height="463" />
@ChrisOToole @SimonFrazer @Gnilleps @DBed

@Struthersneil @evilgeorge As ever, the New Challenge is already up and running.
---
---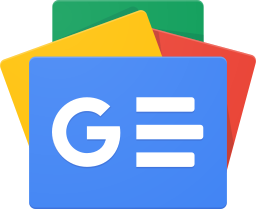 Stay up-to-date and support the site by following Bleeding Cool on Google News today!