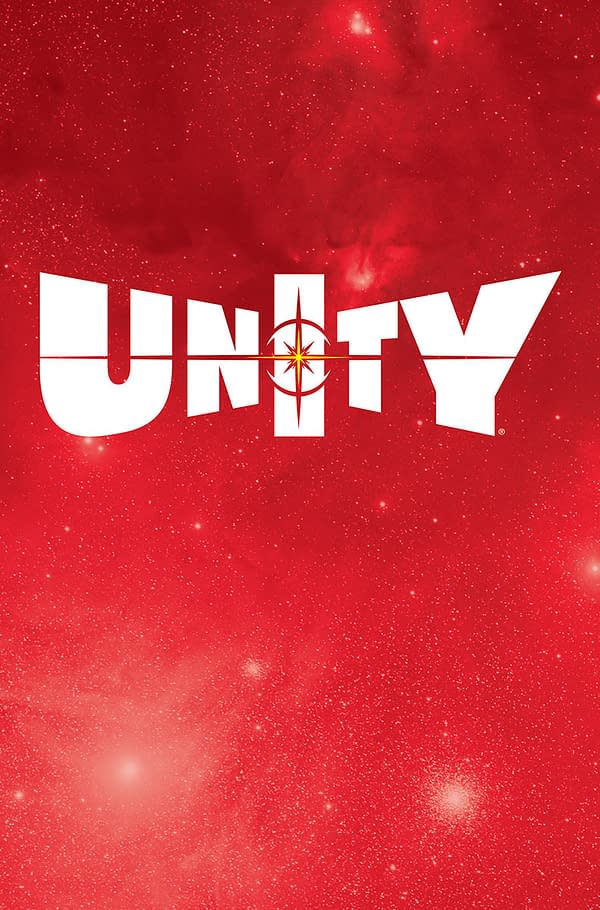 They did it last year with Shadowman Black. People still want it.
They're doing it again, with Unity Red. An advance look at Unity #1 with a special Red cover, one per store. And reminding the retailers that the book is completely returnable. And pointing out how they are going to make lots of money as a result. And they make the point that retailers don't have to return the 1:200 incentive variants…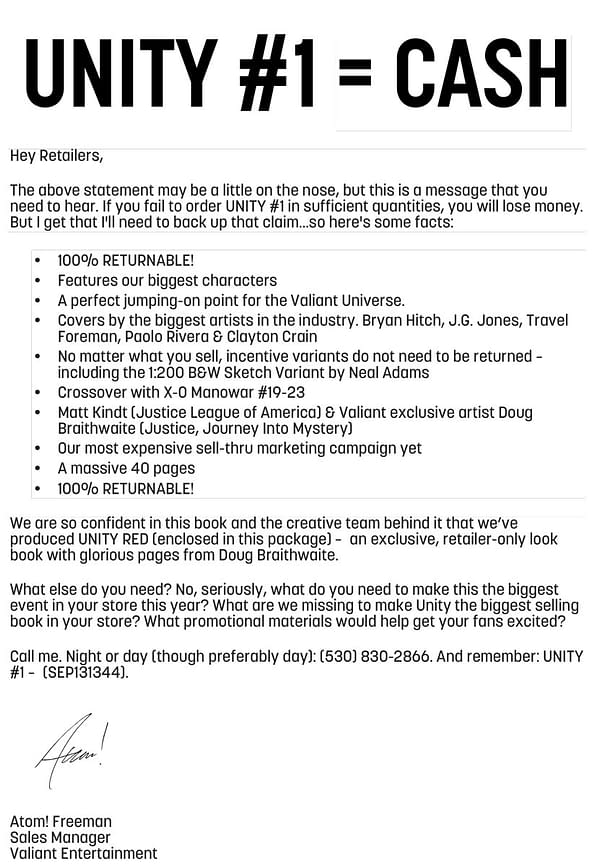 I don't think anyone has been quite so shameless since Marvel's retailer ad for Chris Claremont and Jim Lee's X-Men #1 titled "remember that Porsche you always wanted?"
They probably have a point though. Retailers should be receiving copies today.
So here's an advance look containing Doug Braithwaite and Brian Reber's complete art for the first 11 pages of UNITY #1.
Enjoyed this article? Share it!